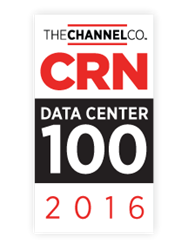 commitment to offer solution providers an impressive breadth of products for the data center
Chicago, IL (PRWEB) February 29, 2016
Tripp Lite, a world-leading manufacturer of power protection and connectivity solutions, announced today that CRN®, a brand of The Channel Company, has named Tripp Lite to its 2016 Data Center 100 list. This annual lineup recognizes technology suppliers who excel at powering, supporting and protecting the complex and demanding data centers on which today's businesses rely.
CRN editors select companies of the Data Center 100 list on the basis of multiple criteria, including the company's overall impact on the market, its influence on the channel as a whole and the types of technology and services it makes available to its partners.
In addition to recognizing technology suppliers for outstanding products and services, the Data Center 100 also serves as a valuable guide for solution providers looking for best-in-class vendors providing everything from data backup tools to virtual data center solutions to cloud hosting services.
Tripp Lite was named to the Data Center 100 list in part because of its ability to give solution providers the ease and convenience of one-stop shopping for virtually any data center application. Tripp Lite's growing product offering includes network UPS systems, an expanding line of cooling solutions, customizable rack enclosures, PDUs and cabling. Tripp Lite backs its product selection with an in-house team of application specialists. The specialists are available to help solution providers identify their customers' data center needs and design an elegant and cost-effective solution. With its broad product assortment, technical expertise and Chicago-based support, Tripp Lite helps foster its channel partners' continued growth and success.
"Building and maintaining an efficient, reliable data center is a monumental task, requiring a wide range of technologies, including a combination of hardware and software that provides just the right fit," said Robert Faletra, CEO, The Channel Company. "Vendors who can deliver this breadth and depth of materials and services are an invaluable resource to today's solution providers, and we are pleased to present the best of those companies in the 2016 Data Center 100 list."
"We're honored and proud to be included on the Data Center 100 list once again," said Keelin Wyman, Tripp Lite Executive Vice President. "Our inclusion on the list validates Tripp Lite's commitment to offer solution providers an impressive breadth of products for the data center, including UPS systems, PDUs, enclosures, cooling and connectivity products, all from a single source."
The new Data Center 100 list will be featured in the February 2016 issue of CRN and online at http://www.CRN.com.
About Tripp Lite
Outstanding product reliability and exceptional service have been Tripp Lite trademarks for over 90 years. Tripp Lite's innovations include the world's first UPS system designed specifically for personal computers and the world's most trusted premium surge suppressor-the Isobar®-with more than 19 million in use. Tripp Lite maintains the highest level of ready-to-ship inventory in the industry with more than 3,000 different products, including UPS systems, rack systems and cooling solutions, PDUs, PowerAlert software for enterprise-level system management and control, surge suppressors, KVM switches, cables and connectivity products, inverters, power strips and notebook accessories. Headquartered in Chicago, Illinois, Tripp Lite maintains a global presence with fully staffed offices worldwide. Additional information, including a list of Tripp Lite's sales offices and authorized reseller partners, can be found by visiting Tripp Lite's website: http://www.tripplite.com.
About the Channel Company
The Channel Company enables breakthrough IT channel performance with our dominant media, engaging events, expert consulting and education, and innovative marketing services and platforms. As the channel catalyst, we connect and empower technology suppliers, solution providers and end users. Backed by more than 30 years of unequaled channel experience, we draw from our deep knowledge to envision innovative new solutions for ever-evolving challenges in the technology marketplace.
http://www.thechannelco.com