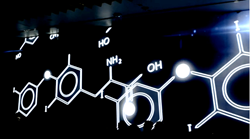 "It really is a way of taking the experience to the next level," said Mark Smith, owner and founder of Chicago Projection Mapping.
Chicago, IL (PRWEB) February 24, 2016
Chicago area projection mapping company Chicago Projection Mapping has become an industry leader in capital campaigns and fundraising galas. In an effort to help non-profits, educational institutions, charities, many organizations hold high-end fundraising galas or other kind of campaigns to help raise capital. Events are a great way to entice high-end donors to support a particular organization and get some great publicity at the same time. For that reason, projection mapping in general and Chicago Projection Mapping in particular have become an important aspect of such events. To Showcase these style, Chicago Projection Mapping shows off the Chicago Kent Gala Projection Mapping video.
View Projection Mapping Event Gala On YouTube
Chicago Projection Mapping is a sought-after innovator and leader when it comes to capital campaigns and fundraising events because they understand the biggest challenges and unique mentality that go into this type of special event. In the past, Chicago Projection Mapping has helped set up projection mapping displays at events for the University of Chicago and IIT Chicago Ken School of Law. These displays proved to be an excellent way to enhance the overall experience, in many cases providing special rewards for high end donors, making them feel both honored and valued. Projection displays can single out particular donors in interactive fashions, provide excellent photo opportunities, and project custom content at galas and events.
"It really is a way of taking the experience to the next level," said Mark Smith, owner and founder of Chicago Projection Mapping. "We've found that many of these donors—they're participating for all the right reasons, they just want to feel appreciated. A projection display is a great way of doing that, and it's still so innovative that donors feel a real sense of gratitude and of pride, frankly." Smith went on to discuss that they are often approached by an education fundraising organization or someone looking to put together a finale for a capital campaign in search of an exclamation point worthy of the campaign.
After all, when it comes to raising funds for education or for other worthy non-profits and charities, sometimes the details can be a little dry and the campaigns can be a little long. Many firms are turning to projection mapping as a way to lend energy, vitality, and class to their finale events. The flexibility of projection mapping and its custom content means that the final display can accurately reflect the values of the institution and the donors—but still be fun and engaging. Just as marketers are using projection mapping to capture the attention of consumers, non profits, charities, educational organizations and so on are using projection mapping to capture the imagination of donors.
Commemorating special events and recognizing key donors is always a primary concern of fundraising campaigns. With leading experience in the field of capital campaigns and gala finales, Chicago Projection Mapping is well positioned to help you with your fundraising or capital campaign goals. If you are interested in contact Chicago Projection Mapping about those goals, you can e. mail them at Info(at)ChicagoProjectionMapping(dot)com for more information.
About Chicago Projection Mapping: Based in Chicago, IL, Chicago Projection Mapping is a full service content creation and 3D projection mapping company, serving the corporate, event, meeting, and convention sectors. For more information, please visit http://www.ChicagoProjectionMapping.com, or call 630-620-0000.
Main Chicago Offices 630.620.0000
Email us at Info(at)ChicagoProjectionMapping(dot)com
CPM capabilities
3D and 4D Video Projection Mapping Design
Temporary and Permanent Installation
Custom Interactive Design Capabilities
Consultation on All Aspects of Mapping Process
Show Design and Integration
In-House 2D and 3D Animation Team
Asset Reconfiguration for Brand Consistency
Integration with all major video and media formats
Custom Media Servers for flawless operation
Experience with all standard mapping hardware and software
Partnerships with regional and national hardware vendors
On-Site Setup, Mapping, and Event Operation
Remote access and operation for permanent installations
For more information, please visit http://www.ChicagoProjectionMapping.com,
or call 630-620-0000