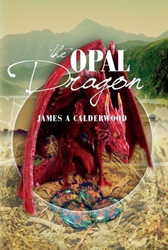 "An absolute must-read if you're into suspense thrillers. I read this book cover to cover and it kept me guessing with twists and drama. Very hard to put down." – Amazon 5-star review
(PRWEB) February 26, 2016
Ali is the son of Zeena, a small town prostitute on one of the smaller islands in the Philippines. He works in the marketplace looking for customers for his mother, but she's starting to lose her looks because of her volatile lifestyle. Drugs, beatings, and indiscriminate sex have taken their toll.
Both have been beaten up so many times over the years that Ali has taken to thievery to help make money. One night he robs and stabs an elderly jewellery dealer. When the police start to close in, Ali escapes to the mountains to live with his Aunt Sasha. There he lives a normal life and falls for a nice girl in the village. But a terrorist invades their mountain retreat and kills his aunt. Ali retaliates with violence, and once again he and his mother are on the run, this time to Manilla.
Violence once again catches up with Zeena when an old boyfriend attacks her. The rough life that has surrounded Ali has now brought him into the drug trade. When Manilla gets too dangerous, Ali and his mother head for northern Australia, where their lives take yet another turn, and they are introduced to the beautiful Australian black opal.
Watch the video at: https://youtu.be/mI2zyyWYrmg
"An absolute must-read if you're into suspense thrillers. I read this book cover to cover and it kept me guessing with twists and drama. Very hard to put down." – Amazon 5-star review
"In this thriller sequel, the son of a Filipina prostitute becomes a kingpin in Australia's opal underworld, where he deals with a truly monstrous find." – Kirkus Review
"The Opal Dragon" is the sequel to "Opal Eggs of Fire."
About the Author: James A Calderwood grew up on a farm near Port Lincoln, South Australia. After being a farmer for 20 years, he and his wife Glenys became opal miners in Coober Pedy. "The book was started as I sat around with bolts through my broken leg. I had a vivid dream, just like seeing a movie. I started to write it all down. One problem was the alarm went before the dream finished."
The compelling new book THE OPAL DRAGON (ISBN: 978-1-50321-952-6) is now available for $25 (Kindle, $7.50) and can be ordered through the publisher CreateSpace:
or at Amazon.com or Barnesandnoble.com.