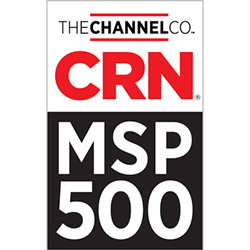 Philadelphia, Pennslvania (PRWEB) February 24, 2016
Bardissi Enterprises, Next Generation Technology Solutions, announced today that CRN®, a brand of The Channel Company, has named Bardissi Enterprises to its 2016 Managed Service Provider (MSP) 500 list in the Pioneer 250 category. This annual list recognizes North American solution providers with cutting-edge approaches to delivering managed services. Their top-notch offerings help companies navigate the complex and ever-changing landscape of IT, improve operational efficiencies, and maximize their return on IT investments.
In today's fast-paced business environments, MSPs play an important role in helping companies leverage new technologies without straining their budgets or losing focus on their core business. CRN's MSP 500 list shines a light on the most forward-thinking and innovative of these key organizations.
The list is divided into three categories: the MSP Pioneer 250, recognizing companies with business models weighted toward managed services and largely focused on the SMB market; the MSP Elite 150, recognizing large, data center-focused MSPs with a strong mix of on-premise and off-premise services; and the MSP Hosting Service Provider 100, recognizing MSPs focused primarily on off-premise, cloud-based services.
Bardissi Enterprises is constantly on the cutting edge of technology options for its clientele. The technology services world is difficult to stay current with while running a day-to-day operation. Bardissi definitely goes out of its way to make sure enhancements and new technologies that come to market are at the forefront of their offering which gives their customers a leg up. Companies that strive to stay in front of the wave rather than follow it will certainly be successful and Bardissi is and has been in front of the wave.
"MSPs meet a critical need in the IT market, providing customized, turnkey services that allow for predictable operational expenses, effective control of expenditures, precise allocation of limited resources and convenient access to on-demand and pay-as-you-go technology," said Robert Faletra, CEO, The Channel Company. "We congratulate the service providers of the MSP 500, who continually reinvent themselves to successfully meet their customers' changing needs, helping businesses get the most out of their IT investments and sharpen their competitive edge."
"We are thrilled that this is the 4th time we have been recognized by CRN as a top player in our field. We truly take this as an accomplishment and will continue to work hard to be the best we can be for our team and our customers. Thank you CRN for recognizing our efforts," said George Bardissi, President and CEO, Bardissi Enterprises.
The MSP 500 list will be featured in the February 2016 issue of CRN and online at http://www.CRN.com/msp500.
Follow The Channel Company: Twitter, LinkedIn and Facebook
About Bardissi Enterprises, LLC
Bardissi Enterprises has been serving the Philadelphia Metro area since 2000, providing IT Support such as technical helpdesk support, computer support, and consulting to small and medium-sized businesses. It's always been our goal to provide enterprise-level IT practices and solutions to the small business sector, with small business prices. Our experience has allowed us to build and develop the infrastructure needed to keep our prices affordable and our clients up and running.We partner with many types of businesses in the area, and strive to eliminate IT issues before they cause expensive downtime, so you can continue to drive your business forward. Our dedicated staff loves seeing our clients succeed. Your success is our success, and as you grow, we grow. Follow Bardissi Enterprises on Twitter, Linkedin, and Facebook.
About the Channel Company
The Channel Company enables breakthrough IT channel performance with our dominant media, engaging events, expert consulting and education, and innovative marketing services and platforms. As the channel catalyst, we connect and empower technology suppliers, solution providers and end users. Backed by more than 30 years of unequaled channel experience, we draw from our deep knowledge to envision innovative new solutions for ever-evolving challenges in the technology marketplace.
Melanie Turpin
The Channel Company
(508) 416-1195
###