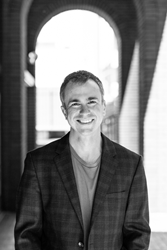 Travelers are often unaware that they are eligible for group discounts such as AAA or AARP. goSeek makes it easy to see every discount option available to them.
New York, NY (PRWEB) February 25, 2016
Finding the best hotel rates online can be a daunting and time-consuming process. And once you find a deal, how do you know it's the best deal available? ExpertFlyer posed these and other questions to Clem Bason, CEO of goSeek.com, a freshman online hotel search engine. As the former president of Hotwire.com, Bason has more than a little experience in the online hotel booking space and had a lot more to say about how goSeek.com is saving travelers time with their searches and helping them find rock-bottom rates at hotels worldwide.
According to Bason, consumers are visiting various websites as much as 30 times before making the decision to book a hotel. This is due to the overall dissatisfaction with the value of their travel purchase along with a visceral sense that there is a better price out there somewhere. goSeek.com was created to save travelers time and money by pulling all the hidden discounts together in one place. And the plan seems to be working. About 75 percent of its customer base said they would recommend goSeek.com to a friend or colleague and of the approximate 1.5 million monthly visits, about one-third are repeats. No wonder with a discount track record that boasts consistent savings of about 20% off published rates.
One of the features that make goSeek.com a premiere one-stop shopping experience is its ability to aggregate special discounts with numerous travel clubs and memberships such as AARP and AAA, among others. 'The issue for the travel shopper is that you may not know that you are part of a group that is eligible for a discount," explains Bason. "At goSeek, we simply make it easy for you to see discounts for different types. If you're not an AAA member (and don't want to become one), you can shut that discount type off. But if you are in the military, belong to AARP or other member-type organization, we will show you offers exclusive to those respective clubs."
The same holds true for the hotels themselves. Bason believes that hotels can win back a fair amount of direct bookings through value-add propositions such as free WiFi, price discounts, and a pleasant check-in/ check-out experience. But to goSeek it really makes no difference. "We'd want to advertise that a major hotel chain is offering the lowest price for your search. To us, it's just another discount that travelers may not have been aware of."
"goSeek is really addressing the two most important things consumers need to consider when making travel arrangements – time and money – and they seem to be addressing both quite effectively," said Chris Lopinto, president and co-founder of ExpertFlyer.
To read the entire interview with Clem Bason at goSeek.com, please visit ExpertFlyer's blog.
About goSeek.com
goSeek is the one stop shop to get the best value on your hotel booking. We combine the very best hotel rates with the very best discounts to deliver millions of low prices that won't be found on other online travel sites, in a familiar hotel search experience. goSeek is a unit of DealBase Corporation, with offices in Henderson, NV and San Francisco, CA.
About ExpertFlyer.com
Each month, ExpertFlyer's One-on-One blog goes face-to-face with the travel industry's leading decision makers to discuss and address topics relevant to many of today's business and frequent travelers.
ExpertFlyer.com was conceived and created by an eclectic team consisting of a veteran elite tier frequent flyer, an airline captain and corporate travel manager, and information technology professionals to deliver a 24/7 real time powerful air travel information service. The company provides its subscribers and corporate travel managers alike with a complete, concise and efficient way to access the ever-changing details of worldwide air travel information. For more information, please visit expertflyer.com.
Stuck in the middle seat again? Download the free Seat Alerts app from ExpertFlyer and get the window or aisle seat without hassle or frustration.
# # #