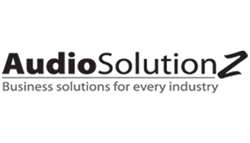 Understanding the GHS Update is essential for Compliance with OSHA to protect workers from Hazardous Chemicals
Durham, NC (PRWEB) February 24, 2016
AudioSolutionz, one of the country's popular information and training destinations for professionals, regularly hosts webinar on hot topics and updates that are important for chemical industry professionals. In March, the company has lined up some informative and insightful training session on the GHS update, the OSHA hazard communication update, and the TSCA reform among others.
On Tuesday, March 1, 2016, will host a Live webinar titled "OSHA Hazard Communication Update" with expert speaker Sheldon Primus, a certified occupational safety specialist, to help organizations be compliant with OSHA and protect their workers from hazardous chemicals.
The Globally Harmonized System (GHS) is an international approach to hazard communication, providing criteria for classification of chemical hazards, and standardized labels and safety data sheets. The OSHA's Hazard Communication Standard (HCS) overlaps with the GHS. In the US, OSHA has adopted GHS into HCS to improve safety and health of workers. The GHS does not include harmonized training provisions, but acknowledges that training is essential to an effective hazard communication approach. The revised HCS by OSHA requires re- training of workers within two years of the publication of the final rule to facilitate recognition and understanding of the new labels and safety data sheets.
The United Nations continually updates the GHS and issued the 6th revision to the GHS in 2015. With the new revision come new changes, and employers now have a greater responsibility towards protecting their workers from exposure to hazardous chemicals in the workplace. Employers need to know the changes to GHS and how they impact OSHA's HCS, such as their responsibility under GHS revisions to the 29 CFR 1910 Subpart Z regulations. It's imperative for organizations to understand new training requirements and all applicable concerns.
In the live webinar, Sheldon will explain how GHS relates to OSHA compliance and provide a review of the compliance timeline for US employers. Sheldon will discuss the differences between GHS, the National Fire Prevention Association (NFPA) and the Hazardous Materials Identification System (HMIS) labeling. He will review Subpart Z in 29 CFR 1910. Organizations will understand the specific workplace labeling requirements for chemicals and the new training requirements for Hazard Communication.
For more information visit: https://www.audiosolutionz.com/chemicals/osha-hazard-communication-update.html
About AudioSolutionz
AudioSolutionz is the country's leading source of knowledge and training for professionals in the Chemical industry. Our conferences and webinars on the chemical industry are conducted by nationally renowned experts and consultants who provide a fresh perspective on chemical and safety issues and trends. AudioSolutionz offers important updates, regulatory knowledge and compliance information on the hot topics in this industry. It has provided thousands of professionals in the chemical industry the opportunity to get answers to their most complex questions directly from experts. To know more visit: https://www.audiosolutionz.com