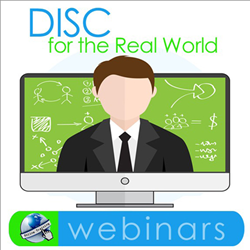 We're hoping that the Sandwich Thief webinar will shed some light on why people do the things they do, how their actions affect other people, and the best way to handle the resulting fallout
(PRWEB) March 01, 2016
Every office is a closed environment where different personality types come together in service of a common goal. When different communication styles, perspectives, and problem-solving strategies cause conflict between coworkers, it's important to know how to diffuse the problem before it takes a toll on workplace morale and productivity. To help negotiate the often-tricky interpersonal dynamics in the workplace, PeopleKeys is offering a free webinar called "How to Deal with a Sandwich Thief (and Other Office Dilemmas)." The webinar will air live at 2pm EST on Friday, March 4th.
The webinar will be led by PeopleKeys Master Trainer John Schindell. When asked about the inspiration behind the uniquely titled webinar Schindell said, "Have you ever brought your lunch to work, left it in the communal fridge, and gone back only to discover it had mysteriously disappeared? Speaking from personal experience, I know how infuriating that can be. But consider this: The person that took your sandwich might not understand that they've done anything wrong, or even realize that their actions are problematic.
Schindell continued. "Situations like this occur when you have different personality styles coexisting in the same workplace. We're hoping that the Sandwich Thief webinar will shed some light on why people do the things they do, how their actions affect other people, and the best way to handle the resulting fallout. It's a playful examination of the real-world office dilemmas we've all faced at work, but tempered with practical, strategic advice. Our hope is that the next time someone steals your sandwich out of the office fridge, you'll have a much better sense of why they did it, what your reaction will be, and how to deal with the situation as professionally as possible."
The online "How to Deal with a Sandwich Thief (and Other Office Dilemmas)" training will stream live at peoplekeys.com on March 4th at 2pm EST, and will be available on demand the following day. The webinar will be presented as a part of PeopleKeys' popular DISC for the Real World series, which includes monthly installments of free interactive 60-minute DISC training sessions on a variety of topics. For more information about PeopleKeys, DISC, their personality testing and behavioral analysis tools, or to register for the March 4th "How to Deal with a Sandwich Thief" DISC webinar, visit peoplekeys.com.
About PeopleKeys
PeopleKeys has been providing tools to measure the connection between personality and human behavior for over 30 years. PeopleKeys believes that an understanding of human behavior can be used to create effective leaders, improve relationships, streamline productivity, improve communication, and reduce stress. Their DISC personality tests and behavioral analysis tools have been translated into over a dozen different languages, and are sold around the world. For more information about PeopleKeys and their DISC solutions, please contact Marketing Manager Kaitlyn Miller at 330-599-5580 x113.