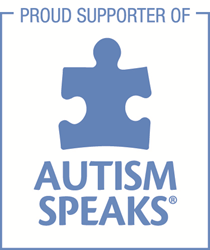 New York (PRWEB) February 25, 2016
Sunlite, a leading lighting and bulb company in New York, is teaming up with Autism Speaks on its seventh annual Light It Up Blue awareness campaign. Autism Speaks is the world's leading autism science and advocacy organization, dedicated to funding research and improving the quality of life for individuals with autism and their families. To show support for the 70 million people worldwide who are affected by autism spectrum disorder, landmarks, buildings, houses of worship and homes around the globe will be lit in blue on Saturday, April 2, World Autism Awareness Day.
Adopted by the United Nations in 2007, the day helps to launch Autism Awareness Month and shines a bright light on autism as a global health priority. Last year alone, 18,600 buildings and homes in 142 countries on all seven continents were bathed in blue light. To view a video, go to https://www.autismspeaks.org/liub/what-liub.
As a leading lighting company in the New York Tri-State area and with a history of community activism, Sunlite believes Light It Up Blue fits perfectly into its business and philanthropic model. Sunlite founder and CEO Morty Kohn said the company has pledged to donate $1 for every blue Autism Speaks bulb sold through the end of April. Kohn added that Sunlite has invited its core customer base, electrical distributors and local hardware stores throughout the country, to get involved.
"It is for a worthwhile cause," Kohn said. "Everyone involved, from the manufacturer to the distributor to the customer who purchases the bulb, will contribute to the incredible work that Autism Speaks does. Autism has in some way been part of almost every American's life; it is the least we could do."
To learn how to take part in Light It Up Blue or to find out where to purchase blue Autism Speaks lightbulbs, go to http://www.sunlite.com/liub.
About Autism
Autism is a general term used to describe a group of complex developmental brain disorders – autism spectrum disorders – caused by a combination of genes and environmental influences. These disorders are characterized, in varying degrees, by communication difficulties, social and behavioral challenges, and repetitive behaviors. An estimated 1 in 68 children in the U.S. is on the autism spectrum.
About Autism Speaks
Autism Speaks is the world's leading autism science and advocacy organization. It is dedicated to funding research into the causes, prevention, treatments and a cure for autism; increasing awareness of autism spectrum disorders; and advocating for the needs of individuals with autism and their families. Autism Speaks was founded in February 2005 by Suzanne and Bob Wright, the grandparents of a child with autism. Since its inception, Autism Speaks has committed more than $570 million to its mission, the majority in science and medical research. On the global front, Autism Speaks has established partnerships in more than 70 countries on five continents to foster international research, services and awareness. To learn more about Autism Speaks, please visit AutismSpeaks.org.
About Sunlite
Sunshine Lighting is a manufacturer and premier national supplier of all things lighting, with base of operations in both Brooklyn, NY and Lauderhill, FL. The company was founded in 1980 by Morty Kohn. Since inception, Sunshine Lighting has produced its own light bulbs and fixtures under the brand, Sunlite. As of today, Sunshine Lighting's catalogue of products total well over 10,000 lighting and other electrical products ranging from LED, fluorescent, incandescent, and decorative bulbs, as well as in and exterior fixtures. Recently Sunshine has introduced the MKS Advanced LED product line which focuses on the high-end recessed, track, and LED pendent fixtures market. To learn more about Sunlite and its services, please visit sunlite.com
###