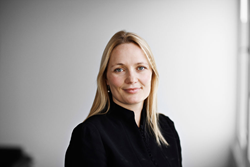 Arlington, VA (PRWEB) February 25, 2016
Ramboll Environ, a leading global environmental and health sciences consulting firm serving a diverse industrial, financial, legal and government client base, has announced the appointment of Mette Søs Lassesen as Market Director.
With 16 years of business development, management and marketing experience, Ms. Søs Lassesen will manage and coordinate business development and marketing activities between Ramboll Environ and its parent company Ramboll, with a particular focus on business synergies and the firm's Liveable Cities service offering.
Headquartered in Copenhagen, Ramboll is a leading worldwide engineering, design and consulting firm. Ramboll acquired the Arlington, Virginia-based global consultancy ENVIRON in December 2014. Ramboll is also a worldwide leader in helping cities to become liveable - green cities with the best possible conditions for a good life - having won numerous awards for this work.
"We are very pleased to have Mette based in the United States," said Tom Vetrano, President and Managing Director of Ramboll Environ. "Ramboll Environ's consultants have already been working closely with our colleagues at Ramboll on a number of significant projects that were made possible by the synergies of our blended organization. We are looking forward to working with Mette to deliver Ramboll's hallmark offerings to the North American market." said Mr. Vetrano.
Ms. Søs Lassesen said, "Ramboll Environ has an excellent reputation in the United States and around the world for helping companies and governments to resolve their most challenging environmental and health issues. Today, these issues are more important than ever and this trend shows no signs of reversing. The decisions flowing out of the recent COP21 global climate summit in Paris underscore the need for concerted public- and private-sector action to address climate change, which is a primary focus for us in North America."
Ms. Søs Lassesen began her career at Ramboll in 1997. She most recently served as Group Director, Market Development.
About Ramboll Environ
Ramboll Environ is a leading global environmental and health consulting firm with 2200 consultants working across 130 offices in 30 countries. We help a diverse industrial, financial, legal and government client base to solve their most challenging environmental, health and social issues and support a sustainable society. Ramboll Environ was formed by the December 2014 acquisition of global consultancy ENVIRON by Ramboll.
http://www.ramboll-environ.com
About Ramboll
Headquartered in Copenhagen, Denmark, Ramboll is an international engineering and design consultancy and provider of management consulting services to both the public and the private sectors. Ramboll works across the markets: Buildings, Transport, Planning and Urban Design, Water, Environment and Health, Oil and Gas, Energy and Management Consulting.
http://www.ramboll.com
Contact
Jeanne Bezerra, Director, Reputation Management, 1-609-243-9840, jbezerra(at)ramboll(dot)com