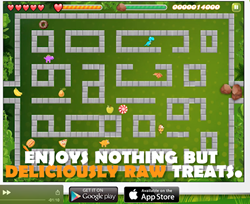 Our kids actually 'play the game' when we do our family shopping at the local grocer. They point out what foods the Caveman would and would not eat.
Bloomfield Hills, Michigan (PRWEB) March 03, 2016
Vegesentials, the multiple international award-winning cold pressed fruit and vegetable drink brand will be launched in the United States in March 2016. The London-based Vegesentials Ltd. has partnered with All Natural Freshness, L.L.C., a Delaware limited liability company with offices in Bloomfield Hills and Three Rivers, Michigan to manufacture and distribute the Vegesentials line of juices throughout North America.
By partnering with All Natural Freshness, Vegesentials co-founder Andrew Mugadu believes parents in the U.S. will be as receptive to the "Kids on the Go" juice products as parents in Great Britain have been. "As parents, my wife Patience and I wanted our children to eat healthier, but kids are picky. Once we realized the juice recipes Patience developed for our own kids were being consumed by their friends, we knew we were on to something."
Andrew and his wife, Patience, have experienced such positive feedback from parents in Europe that they created an educational video game, Caveman Raw Crush. "The Caveman Raw Crush game is a fun way to get children to understand the differences between healthy and unhealthy food options," says Patience. The game is available as a downloadable app for Google and Apple devices. Caveman Raw Crush can also be found on Twitter at @CavemanRawCrush and Facebook at Caveman Raw Crush
According to All Natural Freshness founder, Gerald Ludwick, "Considering that Vegesentials was initially intended as a beverage choice for kids, we are able to deliver healthy juices that kids actually like to drink and are not loaded with artificial sweeteners or preservatives. In addition, the Vegesentials' juices include naturally-derived inulin which has been shown to minimize spikes in blood sugar, a problem that parents and teachers are more than aware of."
Vegesentials is the United Kingdom's first cold pressed vegetable and fruit drink brand. Following its launch in June 2012, Vegesentials can now be found in Whole Foods Market, Waitrose and Holland & Barrett stores in the UK.
Vegesentials has received numerous awards and recognition since its initial launch, including 2 Gold Star awards for Superior Taste from the International Taste & Quality Institute, 1 Star Great Taste Award 2014, 5 Gold and Bronze Awards (2014, 2015, 2016) from Women's Fitness and Health & Fitness Food & Drink Awards. Voted as No.1 'Highly Recommended' Drink at Be:Fit London Show 2014 by 'Science of Fit', Winner of 'Best Exhibitor Award 2014' at The Food & Drink Expo Trade Show NEC Birmingham, UK's largest 'Food & Drink' trade show in 2014, and Finalist for Grocer Gold Award for "Entrepreneur of 2014."
For more information about Vegesentials-U.S., please contact info(at)allnaturalfreshness(dot)com or 269-858-3062.