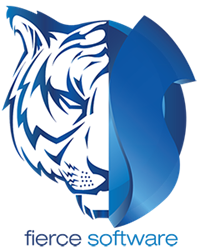 "Being selected as one of Red Hat's PSS partners is a great honor; we look forward to proving our value in the public sector market to both our customers and to our Red Hat counterparts " Eric Updegrove – General Manager
Reston, VA (PRWEB) March 01, 2016
Today Fierce Software, a value-added reseller and solutions provider, was announced as the newest Public Sector Specialist in the Red Hat Channel. Fierce Software joins a small group of current partners able to call themselves Red Hat's Public Sector Specialists.
Fierce Software has built its business around open source solutions and technologies. Recognizing the value of "Open" solutions and growing trends in both the Public and Private sectors, Fierce Software has built relationships with many open source companies over the years including Ansible, an IT automation company acquired by Red Hat in October. Acquisitions like this, in addition to organic growth, add to the success of Red Hat's ever growing product lines including Linux Platform, JBoss Middleware, Virtualization, Cloud Computing, Storage, and Mobile.
Being a Red Hat Public Sector specialist enables Fierce Software to better serve its partners in Government around the value of open source adoption and the power of open source communities to accelerate realizing their mission goals. Combing 30+ years of executive experience in selling to the Government with the backing of major manufacturer such as Red Hat, positions Fierce Software to better serve its customers.
Fierce Software, http://www.fiercesw.com, is a small, women-owned value added reseller (VAR) and trusted IT solutions provider focused on providing customers with products and technologies that help organizations to reach their goals more effectively at a lower cost. Fierce Software represents vendors that drive innovation forward, while driving costs down.
If you would like more information about this topic, please call Andrew Kendall at (571) 418-2782 or email at akendall@fiercesw.com.