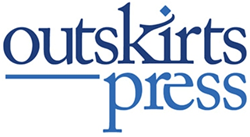 Outskirts Press launches a new book marketing option to help self-publishing authors increase exposure for their books by advertising them to the thousands of readers and followers of Publishers Weekly and BookLife.
Denver, CO (PRWEB) February 24, 2016
Outskirts Press, a full-service self-publishing and book marketing company, today announced a new marketing option available to its authors. Authors who have published a book with Outskirts Press can now have their book submitted to PW Select, an affordable advertising option which puts their book in front of thousands of booksellers, librarians, agents, publishers, film producers, and production companies. Submission to PW Select through Outskirts Press is a great way for authors to make their books stand out in a crowded market!
When Outskirts Press authors choose the PW Select option, their book will be listed in Publishers Weekly's print and digital editions and featured on the home pages of PublishersWeekly.com and BookLife.com as well as in the BookLife Report weekly email newsletter. In addition, the PW Select option includes a listing of the book in Publishers Weekly's special announcements database, powered by Edelweiss (which reaches tens of thousands of booksellers, librarians, and reviewers!) and social media promotion, including BookLife's Twitter and Facebook platforms.
Authors who purchase this option will also receive a six-month digital subscription to Publishers Weekly and a one-year digital subscription to Publishers Weekly's PW Select monthly supplement, which is dedicated to the self-publishing industry. Each issue of PW Select features interviews with authors, book announcements and listings, news, features, analyses, book reviews, and more.
Authors who take advantage of this promotion will soon discover what a smart and strategic marketing move PW Select can be!
For more information, visit http://www.outskirtspress.com/p/pwselect
About Outskirts Press, Inc.: Outskirts Press offers full-service, custom self-publishing and book marketing services for authors seeking a cost-effective, fast, and flexible way to publish and distribute their books worldwide while retaining all their rights and full creative control. Available for authors globally at http://www.outskirtspress.com and located on the outskirts of Denver, Colorado. Outskirts Press, Inc. represents the future of book publishing, today.
# # #
Outskirts Press, Inc., 10940 S. Parker Rd - 515, Parker, Colorado 80134
http://outskirtspress.com 1-888-OP-BOOKS