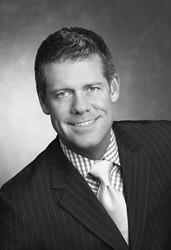 (PRWEB) February 24, 2016
Douglas D. Kerbs, a licensed real estate broker in the Denver, Colorado, market, has joined the prestigious Haute Residence Real Estate Network.
The Haute Residence Real Estate Network of Hauteresidence.com, affiliated with luxury lifestyle publication Haute Living, is proud to recognize Douglas D. Kerbs as a prominent and award-winning real estate professional and the network's newest partner.
Designed as a partnership-driven luxury real estate portal, Haute Residence connects its affluent readers with top real estate professionals, while offering the latest in real estate news, showcasing the world's most extraordinary residences on the market and sharing expert advice from its knowledgeable and experienced real estate partners.
The invitation-only luxury real estate network, which partners with just one agent in every market, unites a distinguished collective of leading real estate agents and brokers and highlights the most extravagant properties in leading markets around the globe for affluent buyers, sellers, and real estate enthusiasts.
HauteResidence.com has grown to be the number one news source for luxury listings, high-end residential developments, celebrity real estate, and more.
Access all of this information and more by visiting: http://www.hauteresidence.com
About Douglas D. Kerbs:
Douglas D. Kerbs is one of the most sought-after residential real estate brokers in the country. Consistently out-performing his peers, Kerbs has solidified himself as a top producer since the inception of his real estate career in 2005, and to date, is still recognized as a top producer at LIV Sotheby's International Realty, as well as among all real estate brokers in the Denver Metro Area. His well-respected reputation in the global real estate community has afforded him the opportunity to assist in transactions across the United States in Colorado, California, Connecticut, New York, Rhode Island, and Washington, D.C., as well as internationally in Medellín, Colombia; London; and St. Barts.
Kerbs' results speak for themselves. In 2014, he closed the highest-selling price-per-square-foot of any property in the entire seven-county Denver metro region at $967 per square foot. This sale marked the fourth record to be set and broken by Kerbs since 2011. In 2013, he surpassed the record high by selling a unit in the Four Seasons for $830 per square foot. Simultaneously, Kerbs set the record for the highest price per square foot in the LoHi/Highlands neighborhood at $360. In 2012, he cracked the ceiling in downtown Denver by selling a luxury unit at One Lincoln Park for $649 per square foot, which was one hundred dollars per square foot higher than the 2011 record. Kerb's track record is attributable to his intimate knowledge of the luxury real estate segment at a macro level. His knowledge combined with his marketing expertise and extensive client base affords him success in all facets of the industry.
Such success stems from Kerbs' extensive background in developing marketing initiatives for key brands in the jewelry and automotive categories––tactics that translate seamlessly into marketing luxury real estate. Under his supervision as a director at Tiffany & Co. for seven years, the internationally-renowned specialty retailer saw double-digit percentage increases annually, earning him the prestigious Tiffany & Company "Global Achievement Award." Furthermore, Kerbs was responsible for implementing Tiffany & Co.'s philanthropy support program and the community advisory board.
Prior to working for Tiffany & Co., Kerbs served as senior manager of brand strategy at Subaru of America, a position responsible for developing and implementing market-based product positioning strategies directing national new model product launch programs for the Subaru Outback, Legacy, Forester, and Impreza; as well as for coordinating the annual National Dealer Meeting. During his tenure, the new model product launches were revered as the most lucrative in the company's history.
A native Coloradoan, Kerbs graduated from the University of Denver with a degree in Finance. He is actively involved with the Denver community and currently serves on several board of directors, including the Corporate Development Board of the Denver Art Museum, University of Denver High School, Colorado Neurological Institute, and The Denver Future Forum. In 2013, Kerbs served as the committee chairman for the sixth annual St. Jude Under the August Moon Gala, which raised over $170,000 for St. Jude Children's Research Hospital and was the foundation's most successful fundraising event to date.
To learn more, visit Douglas D. Kerbs's Haute Residence profile: http://www.hauteresidence.com/member/douglas-d-kerbs