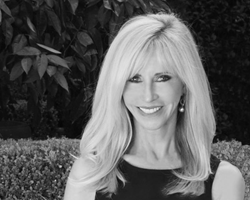 (PRWEB) February 24, 2016
Ginger Martin, a licensed real estate agent in the Napa Valley market, has rejoined the prestigious Haute Residence Real Estate Network.
The Haute Residence Real Estate Network (Hauteresidence.com), affiliated with luxury lifestyle publication Haute Living, is proud to continue its partnership with Ginger Martin, recognizing her as a prominent and award-winning real estate professional.
Designed as a partnership-driven luxury real estate portal, Haute Residence connects its affluent readers with top real estate professionals, while offering the latest in real estate news, showcasing the world's most extraordinary residences on the market and sharing expert advice from its knowledgeable and experienced real estate partners.
The invitation-only luxury real estate network, which partners with just one agent in every market, unites a distinguished collective of leading real estate agents and brokers and highlights the most extravagant properties in leading markets around the globe for affluent buyers, sellers, and real estate enthusiasts.
HauteResidence.com has grown to be the number one news source for luxury listings, high-end residential developments, celebrity real estate, and more.
Access all of this information and more by visiting: http://www.hauteresidence.com
About Ginger Martin:
Ginger Martin possesses a track record shared by only a small handful of real estate professionals globally. Recruited by Sotheby's International Realty in 1996 as a founding associate of its now 80 agent strong San Francisco brokerage, she quickly secured her position in the top one percent of the firm's agents worldwide. After a decade of unprecedented success, Martin brought her polished reputation and discerning client roster to the Napa/Sonoma Wine Country where she and her husband own a winery and home.
After initiating the opening of the wine country brokerage, Martin immediately established an unparalleled reputation for her representation of the finest primary and vacation homes, luxury estates, vineyards and land. Martin appreciates maintaining strong ties with her colleagues and clients in San Francisco, the Silicon Valley and internationally, while her success as a preeminent Napa and Sonoma Valley Realtor continues to flourish.
Sotheby's International Realty named Martin a "Top 25 Agent" from 2010 to 2015, while NRT ranked her in the top three perncet of more than 42,000 esteemed sales associates. The Wall Street Journal has named Martin as one of the "Top 200 Agents" in the United States from 2010 to 2015. This recognition is alongside highly respected agents from Manhattan, Miami, Los Angeles, and San Francisco.
At $35 million, Martin and her team closed the highest valued residential real estate sale in the history of Sonoma County followed by sales of the highest valued Napa Valley residential properties in 2011 to 2015. Martin is steadfast in continuing her achievements as a consistent top producer in the luxury wine country market.
Martin's distinguished clients greatly benefit from her extensive experience with a personal real estate portfolio that includes land and residential purchase, development, construction, management and sale. Combined with two decades as CEO of her own sales and marketing firm, Martin's business savvy and high level of knowledge regarding the luxury real estate market is difficult to compete with.
In addition to her commitment to her clientele, Martin is devoted to the community, humanitarian projects, and the arts. She regularly donates a percentage of her sales to a wide range of non-profit organizations, including the Sonoma Mentoring Alliance, Sonoma Museum of Modern Art, Napa's "Festival del Sole," and Sonoma State University's Green Music Center and Weill Hall. Globally, she is a significant contributor to the International Rescue Committee (IRC) and Anti-Defamation League (ADL).
To learn more, visit Ginger Martin's Haute Residence profile: http://www.hauteresidence.com/member/ginger-martin