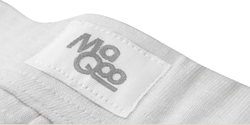 The most comfortable underwear has to be made of linen - Mark Scherzer
Los Angeles, California (PRWEB) February 26, 2016
Maqoo brings an advancement to the men's underwear industry by developing a Linen Underwear. By moving away from the industry standard of cotton and polyester, a new sensation of coolness and freshness comes to briefs.
The reason for the prior absence of Linen Underwear in the underwear industry is because of the lack of stretch in flax fibers. If not for this limitation, Linen's characteristics of temperature regulation and moisture management would make it ideal for underwear. How Maqoo adapted the fabric was by using a new manufacturing method of interlock knitting and blended 3% spandex. The combined result is a new Linen Underwear with unmatched stretch. Maqoo's modernization of the fabric allows Linen—along with its features—to be used in the application of men's underwear.
A completely new standard of performance comes to men's underwear. Made from the flax plant, Linen is an ancient textile that is still used in hot climates to make dress shirts and pants because it feels cool to the touch. The high crystallinity of the cellulosic flax fibers is what gives Linen such heat resistance. Excess body heat is conducted through the linen and released to the air. As well, due to its molecular structure it estimated that linen can absorb as much as 20% of its weight before giving a feeling of being damp or wet. 
Maqoo Linen Underwear:
-Made from a new stretchable Linen
-Feels cool and fresh to the touch
By pairing underwear with a more appropriate textile, Maqoo intends to create a new generation of more comfortable underwear.