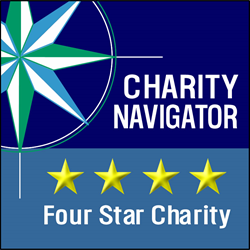 Franciscan Foundation for the Holy Land outperforms most other charities in America
Washington, DC (PRWEB) February 25, 2016
The Franciscan Foundation for the Holy Land, a safeguard for the Christian Presence in the Holy Land, has been awarded Charity Navigator's 4-star evaluation for the third consecutive year.
 
This 4-star evaluation is awarded for sound fiscal management and commitment to accountability and transparency. "Only 14% of the charities we rate have received at least 3 consecutive 4-star evaluations, indicating that the Franciscan Foundation for the Holy Land outperforms most other charities in America," said Ken Berger, president and CEO of Charity Navigator, in a letter addressed to FFHL President Fr. Peter Vasko, ofm.
 
Charity Navigator evaluates charities based on 17 metrics.  The "Accountability & Transparency" metrics, which account for 50 percent of a charity's overall rating, reveal which charities have "best practices" that minimize the chance of unethical activities and whether they freely share basic information about their organization with their donors and other stakeholders.
 
"We are pleased to be awarded the 4-star Charity Navigator rating as we strive to be good stewards of the monetary gifts we receive from our donors," said Fr. Vasko, ofm. "The contributions from each of our donors is valued and used in good conscience to serve our fellow Christians in the Holy Land."
 
Based on information provided in IRS form 990, Charity Navigator analyzed FFHL's performance in 7 financial metrics: program expenses, administrative expenses, fundraising expenses, fundraising efficiency, primary revenue growth, program expenses growth, and working capital ratio. Based on the 17 metrics used for the evaluation, the FFHL had an overall rating of 93.06 on a scale of 0-100.
 
"It's important our donors trust we are using our funding wisely to help preserve the Christian presence in the Holy Land," said Fr. Vasko, ofm.  "Our 4-star Charity Navigator rating demonstrates to our supporters we take our fiduciary and governance responsibilities seriously and they can trust our investments in the Holy Land."
 
For more information about the Franciscan Foundation for the Holy Land, please visit http://www.ffhl.org.
See Charity Navigator's FFHL 4-star rating here.