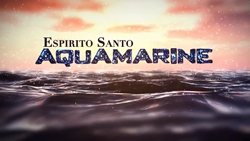 Aquamarine is one of the most beautiful and popular gemstones in the world
AUSTIN, Texas (PRWEB) February 24, 2016
Aquamarine is the birthstone of March and the LC is excited to announce that they will be featuring their best aquamarine collection all month long starting with their Espirito Santo Aquamarine event, starting on Saturday, March 5 from noon – midnight CT.
LC Host Katie Rooke says, "Aquamarine is one of the most beautiful and popular gemstones in the world, which is why we are delighted to bring such a great variety of aquamarine's to customers at an outstanding value."
Aquamarine gets its name from the Latin word meaning "sea water." Like seawater, aquamarine comes in blue and green blue color. Aquamarine is the birthstone for March and is a very popular gemstone, especially with high-end jewelry designers. Aquamarine, along with Emerald and Morganite, is one of the most popular gemstones from the colorful Beryl family.
Pure Beryl is essentially colorless; however, its structure enables it to integrate foreign elements such as iron, manganese, chrome or vanadium. When iron is found in Beryl, the colorless gemstone turns into the pleasing blue treasure, Aquamarine.
Aquamarine was first discovered in India more than two thousand years ago. The first documented use of an aquamarine gemstone is by the Greeks, around the time period 480 to 300 BC. Aquamarine started getting popular after some large specimens were discovered in Brazil in 1910. The best Aquamarine came from the Santa Maria Mines in Brazil, which was exhausted within 2 years of mining. Today, the best Aquamarine comes from the Espirito Santo mine in Brazil.
To get in all these amazing deals or for more information simply visit http://www.Liquidationchannel.com or http://www.facebook.com/shoplctv.
For More Information Contact:
Carolina Sandoval
Marketing Specialist
512- 901-0621
carolina.sandoval(at)liquidationchannel(dot)com
About Liquidation Channel: Liquidation Channel (http://www.liquidationchannel.com) is a global leader in direct sales of colored stones, diamonds, precious metals, and a variety of luxury goods and innovative products. Through a precisely and fully integrated system, the Liquidation Channel specializes in delivering Exceptional Quality, Exquisite Designs, and Outstanding Value, while providing a low-price guarantee on each of its products. The store's unique jewelry is available online at LiquidationChannel.com and on DirecTV Channel 75 and 226, Dish Network Channel 274, Verizon FIOS Channel 152, ROKU, AT&T U-Verse 399 and 1399 (HD), and local cable channels.