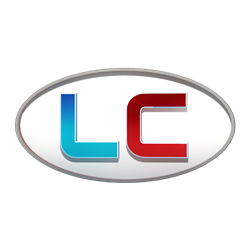 We've worked hard to bring our customers designs that evoke the majesty and romance of the Wild West at LC's guaranteed low prices.
AUSTIN, Texas (PRWEB) February 27, 2016
Get ready to run wild with the spirited Santa Fe Style Collection from the Liquidation Channel (LC). From noon to midnight CT on Saturday, March 12, LC is featuring their signature designs that celebrate the bold beauty of Southwestern-style jewelry.
Crafted in lustrous sterling silver, the Santa Fe Style Collection connects jewelry lovers with artistic pieces featuring bold gemstones like turquoise, tiger's eye, lapis lazuli and coral.
Native American artisans in the U.S. Southwest have long been renowned for their expert silversmith and jewelry designs. The arrival of the railroad in 1880 opened up a variety of trade opportunities for tribal artists. Members of the Navajo, Hopi and Zuni nations created exquisite silver jewelry pieces that caught the interest of jewelry aficionados living in the region of the Four Corners—New Mexico, Arizona, Utah and Colorado.
Southwestern-style jewelry production supported a rich and robust curio and jewelry trade in Tucson, Ariz., Santa Fe, N.M. and surrounding communities throughout the 1900s. Today, these spiritual designs, deeply rooted in cultural traditions, continue to inspire a beloved genre in the global jewelry market.
"If you've ever traveled to the Tucson Gem and Jewelry Show, you know that the jewelry trade is still a booming business for the American Southwest," said LC General Merchandising Manager, Ankur Sogani. "We've worked hard to bring our customers designs that evoke the majesty and romance of the Wild West at LC's guaranteed low prices."
Tune in to the LC on March 12 to experience the vibrant beauty of LC's Santa Fe Style jewelry collection. For more information on updates and specials, stay tuned to http://www.liquidationchannel.com/ or http://www.facebook.com/shoplctv.
For More Information Contact:
Carolina Sandoval
Marketing Specialist
512- 901-0621
carolina.sandoval@liquidationchannel.com
About Liquidation Channel: Liquidation Channel (http://www.liquidationchannel.com) is an Omni-channel business comprised of a home shopping TV network, an ecommerce business, and an outside sales/wholesale segment. It is a global leader in direct sales of colored stones, diamonds, precious metals, and a variety of luxury goods and innovative products. LC specializes in delivering Exceptional Quality, Exquisite Designs, and Outstanding Value, while providing a low-price guarantee on each of its products. The channel's unique jewelry is available online at LiquidationChannel.com and on DirecTV Channel 75 and 226, Dish Network Channel 274, Verizon FIOS Channel 159, ROKU, AT&T U-Verse 399 and 1399 (HD), Google Chromecast, Amazon Fire, and local cable channels.