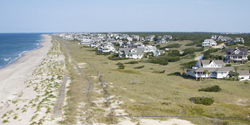 "Our client satisfaction is top priotity and we want to make the home buying process as painless as possible,"
Wilmington NC (PRWEB) March 22, 2016
Coastline Real Estate Team at BlueCoast is proud to announce its launch for http://www.HomesForSaleInWilmingtonNC.com. The new website provides potential home buyers with an efficient and streamlined home purchasing experience. There are many features and tools available, which make finding everything from neighborhood information to homes for sale easy and quick. Coastline Real Estate Team has combined the best resources for Wilmington, NC real estate in a single, easy to use website.
"Our client satisfaction is top priority and we want to make the home buying process as painless as possible," says Brian Schrader of Coastline Real Estate Team at BlueCoast. "We want everyone who is seeking a home in Wilmington, NC to get a feel for the place we call home, by giving users a more engaging experience through our website."
The new website features an updated look with enhanced features, including a new advanced search engine which makes it easy to find exactly what buyers are looking for. The search engine even breaks down the user-defined search into subdivisions, making it easier to find a specific area of interest. Another helpful feature on the site is being able to look at the price of homes that were recently sold. The "Homes Recently Sold" feature is a great way to estimate the value of a home, as it provides the same information professional appraisers use. The Coastline Real Estate Team at BlueCoast website has many more useful features to include:

Address Search
Your Home Value Search
Surrounding City Searches
Foreclosures
Search By MLS Number
About Coastline Real Estate Team
Since 2013, Coastline Real Estate Team at BlueCoast has made a huge impact on real estate in Wilmington, NC. They have become well known in the coastal area by impressing clients with their professionalism and support during the home buying and selling process. Working with many people out of state, Coastline Real Estate Team provides potential home buyers with the true, Wilmington, NC experience. Coastline Real Estate Team highlights the best of Wilmington and its surrounding areas such as Carolina Beach, Hampstead, Leland, and Kure Beach. For more information visit http://www.homesforsaleinwilmingtonnc.com, or call directly at 910-297-2475.