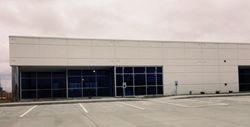 Our new office will be a place we can continue to grow for years to come.
Atlanta, Georgia (PRWEB) February 25, 2016
Xpanxion announced plans to move its offices in Ames, Iowa, to a new location within the city in the summer of 2016.
Rob Frew, Director of Iowa Operations, states, "We are excited to move to a newly constructed building that will help attract new talent and new clients. Additionally, our new office will be a place we can continue to grow for years to come."
Currently, the Xpanxion Ames office is split between two buildings totaling 6,000SF in the Aspen Business Park. When the office moves to its new building, located near I-35 and Highway 30, it will occupy 9,000SF, allowing for future growth.
The new location will feature an open environment, with employee lounges and break rooms, as well as multiple "team huddle" and conference rooms. As one of Xpanxion's largest rural locations located near an airport hub (Des Moines International), this office will be a premium venue for hosting clients.
About Xpanxion
Xpanxion provides custom software services to enterprise clients in a variety of industries worldwide. Its unique Cross Sourcing model – combining onshore and offshore talent in Agile development teams – allows Xpanxion to leverage the scalability and cost-effectiveness of offshore resources while meeting the quality and communication standards expected by its clients.
Headquartered in Atlanta, Xpanxion operates five rural offices in Iowa, Nebraska, Kansas and Colorado, as well as an offshore development center in Pune, India. Xpanxion is a subsidiary of UST Global.