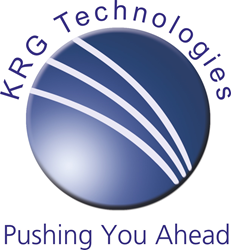 "" Everything we do comes out of the heads of our employees who work with us. We continue to excel in helping our clients bridge the skills gap and job demands. We value our clients in the trust reposed in us which is key for our success. "
Valencia, CA (PRWEB) February 25, 2016
KRG Technologies Inc., a leading IT staffing company announced today they have won Inavero's Best of Staffing® Client Award for providing superior service to their clients. Presented in partnership with CareerBuilder, Inavero's Best of Staffing Client winners have proven to be industry leaders in service quality based completely on the ratings given to them by their clients. On average, clients of winning agencies are nearly three times as likely to be completely satisfied with the services provided compared to those working with non-winning agencies.
Focused on helping companies find the right people for their job openings, KRG Technologies Inc. received satisfaction scores of 9 or 10 out of 10 from 64.3% percent of their clients, significantly higher than the industry's average of 27 percent. Award winners make up less than two percent of all staffing agencies in the U.S. and Canada who earned the Best of Staffing Award for service excellence.
"Everything we do comes out of the heads of our employees who work with us. We continue to excel in helping our clients bridge the skills gap and job demands. We value our clients in the trust reposed in us which is key for our success," said Bala Subbiah, Chairman – KRG Technologies Inc.,
"Leaders of growing companies are more committed than ever to staying flexible in this stable yet volatile market, making staffing firms the most viable employment partnership," said Inavero's CEO Eric Gregg. "Finding the best staffing partner with a proven commitment to service excellence can be really tough. BestofStaffing.com is the place to find the winning agencies that place talent with the skills you need in your city or state. We are very proud of the 2016 award winners."
About KRG
KRG offers a broad range of end-to-end solutions for all IT staffing needs. Whether our clients are tackling a seasonal surge in demand or planning to improve efficiencies by acquiring top tier talent, our clients can find a reliable staffing partner in KRG. With seasoned recruitment experts at our clients' discretion, can be assured of being appropriately staffed with talented individuals at all times. KRG team partners with various Fortune 500 clients to offer solutions in case of permanent recruitment, contract staffing, contract to hire, executive search and recruitment outsourcing. We understand the significance of getting the right person at the right place and thus, endeavor to gain more insight into your needs and vision for the organization as well as comprehend the aspirations of the individual before recommendation.
To know more about us visit us at http://www.krgtech.com
About Inavero
Inavero administers more staffing agency client and talent satisfaction surveys than any other firm in the world. Inavero's team reports on over 1.2 million satisfaction surveys from staffing agency clients and talent each year, and the company serves as the American Staffing Association's exclusive service quality partner.
About Inavero's Best of Staffing
Inavero's Best of Staffing® Award is the only award in the U.S. and Canada that recognizes staffing agencies that have proven superior service quality based completely on the ratings given to them by their clients and job candidates. Award winners are showcased by city and area of expertise on BestofStaffing.com – an online resource for hiring professionals and job seekers to find the best staffing agencies to call when they are in need.
Contact
Taran Chhabra, HR Manager
p. (661) 257-9967
f. (661) 257-9968
hr(at)krgtech(dot)com