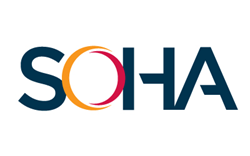 Atlanta, Georgia (PRWEB) March 02, 2016
Soha Systems Mustafa Qutub, customer success and business development advisor, will be a featured speaker at CIOarena Atlanta, a conference connecting Atlanta-based IT leaders in a day of thought provoking discussions, taking place on March 3, 2016.
Qutub advises clients and partners on strategic security initiatives for Soha Systems. He is a regular attendee and presenter at industry events, keeping a pulse on trends and developments in cyber security. During his interactive session, he will present unique perspectives on enterprise requirements for mobility, BYOD and cloud, and why traditional access approaches, such as virtual private networks (VPNs), proxies and remote desktop technologies are failing. Qutub will also introduce a new access model for today's enterprise that need to make corporate applications available to suppliers and contractors.
Qutub's session will take place at the Westin Buckhead Atlanta in the Buckhead Ballroom at 10:30 am EST.
About Soha Systems
Soha Systems is an innovator of enterprise remote access as a service for suppliers and contractors. Our service, Soha Cloud, enables a new, centralized controlled approach to secure and easy remote access that does not require device specific software or direct access to the network. The Soha Cloud service can be deployed in minutes for 3rd party access to corporate applications in data centers and hybrid cloud environments. For more information, visit http://www.soha.io and join the conversation on Twitter @SohaSystems.