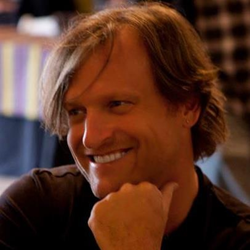 The insight, expertise and guidance Adam brings to Kazzit is immeasurable and tremendously respected," said Babak Motamedi, Kazzit CEO
Phoenix, Arizona (PRWEB) March 01, 2016
Kazzit, Inc, the international winery guide and home to over 8,500 wineries is an extraordinary user-friendly proprietary platform, which provides the most efficient way to make wine tasting reservations, and discover wine events. Kazzit's comprehensive curation of wineries thrills users and takes them from living room to the tasting room of their choice.
Kazzit proudly announces the addition of Paso Robles winemaker Adam LaZarre, to their executive team. Adam LaZarre, is one of California's most celebrated wine makers and is an honored addition to Kazzit's already talent-packed advisory board. The veteran vintner's experience and insight will undoubtedly add even greater depth to the sites' outstanding array of services.
Adam LaZarre, a native of New York Finger Lakes region, relocated to California to pursue his passion for winemaking, and has since acquired over 20 years' experience creating award-winning vintages. The fruits of his expertise may be savored in superb wines such as those carrying the Fat Monk, Cycles Gladiator, Rex Goliath, and self-named LaZarre labels.
In addition to being named "Winemaker of the Year" (Sacramento Bee), a "Top Five Winemaker" (San Francisco Chronicle) and one of the "100 Most Influential People in the U.S. Wine Industry (IntoWine.com), LaZarre's skill has earned him accolades on the international stage. To date, he is the only three-time winner of the prestigious L.A. International Wine Competition. In short, LaZarre's impressive pedigree is sure to lend credence to Kazzit's extensive ecosystem of wine-related information.
One of LaZarre's most endearing qualities is his desire to produce taste bud-tantalizing wines at prices which make them accessible to the everyman. He is quite adamant that he would rather create wines that taste like they cost a fortune, than sell a scant few bottles to the handful of individuals flush enough to fork over $300 to enjoy them. When it comes to his chosen career, one of LaZarre's greatest pleasures lies in knowing that "on any given night someone somewhere is enjoying my wine."
That LaZarre's association with Kazzit will boost the website's reputation as the go-to source for wine-related information is without question. After all, what could be more authoritative than the opinion of the man whose pinot noirs make the competition's pale by comparison? All that remains to be seen is the impact LaZarre's imposing presence will have on the only website which brings the very best the wine world has to offer together in one place.
"The insight, expertise and guidance Adam brings to Kazzit is immeasurable and tremendously respected," said Babak Motamedi, Kazzit CEO.
One of the wine industry's most comprehensive online resources, Kazzit connects wineries, vineyards, restaurateurs, collectors, and enthusiasts. Home to the most relevant, timely, and accurate wine-related information available, Kazzit's sophisticated platform makes it easier than even for growers, producers and consumers build meaningful relationships based on everything wine-related.
RECAP
WHO – Celebrated wine maker Adam LaZarre joins Kazzit's executive management team.
WHAT – Kazzit website and Wine Blog is the worlds most comprehensive winery guide delivering a user friendly platform to discover wineries, book wine tastings and explore the wine world.
WHEN – Now available on http://www.kazzit.com.
WHERE – Kazzit.com currently hosts over 8,300 winery profiles from around the world.
HOW MUCH – Kazzit is an absolutely free service for consumers.
###
About Kazzit: Kazzit is a proprietary platform for facilitating tasting room reservations and discovering wine events. Kazzit is also home to a wealth of information concerning wine production, wine culture and wine education. Knowledge, expertise, creativity and care shine through every step of Kazzit.com.
For more information:
Kazzit, Inc.
Media Relations
Media(at)kazzit(dot)com
602-842-2155