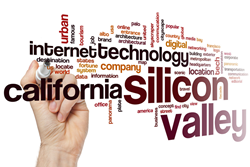 La Jolla, California (PRWEB) March 08, 2016
Biomedical startup company Imagine Global Care, has been selected as one of only 10 Japanese companies to participate in Prime Minister Shinzo Abe's "Bridge of Innovation between Silicon Valley and Japan." The Bridge of Innovation, or "Kakehashi," is a new policy initiative intended to create stronger links between American and Japanese companies, in an effort to broaden the scope for emerging entrepreneurs. The initiative has many goals, including the establishment of a mentorship program in which Japanese companies such as Imagine Global Care will work closely with counterparts in Silicon Valley. The Bridge of Innovation will also bring together Japanese and American companies for conferences and seminars in their technical fields, and it will encourage employee training and collaboration with companies and universities. The ultimate hope is that exposing Japanese companies to Silicon Valley's culture of creativity and enthusiasm for risk taking, will enrich the focus of Japan's entrepreneurial achievement and ambition.
Imagine Global Care is a biomedical company dedicated to finding health solutions through phytochemical research and development. In 2014 the company was awarded one of Japan's most prestigious entrepreneur awards, the Bank of Tokyo­Mitsubishi "Rise Up Fest 2014," for the achievement of "biomedical innovation" with the development and success of their newest product, Brolico®. For more information about Brolico® and Imagine Global Care, please visit http://brolico.com/about­brolico/. For more information about the Bridge of Innovation, please visit http://www.usjapancouncil.org/prime_minister_shinzo_abe_sv.