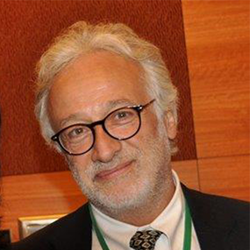 Yorba Linda, CA (PRWEB) February 25, 2016
N-glycosylation analysis methods often involve hard-to-automate centrifugation and vacuum-centrifugation steps, which make sample preparation difficult, labor-intensive, and very time-consuming. To streamline the process, SCIEX offers a new, user-friendly magnetic bead-based sample prep workflow that facilitates preparation of up to 96 samples in one hour. When compared with other N-glycosylation analysis methods, this new protocol completely eliminates the aforementioned centrifugation issues and helps make laboratory operations run more smoothly.
SCIEX is sponsoring a new, free educational webinar, "Fully Automated, One Hour Sample Preparation for Ultrafast N-Glycosylation Analysis of Antibody Therapeutics," which will show the next level of this work by fully automating all steps of the optimized magnetic bead-based method to completely eliminate manual sample-handling. The one-hour sample prep protocol for capillary electrophoresis-laser-induced fluorescence (CE-LIF)-based N-glycosylation analysis of antibody therapeutics includes endoglycosidase digestion, fluorophore labeling, and sample clean-up. Advantages of automated liquid handling include quick and precise sample preparation, fewer contamination risks, and enhanced reproducibility. Using this rapid sample prep, you can easily scale up from single-vial analyses to 96-well plates for high-throughput screening by using a laboratory automation workstation (Beckman Coulter Biomek FXP) to achieve complete sample processing in one hour.
The presenter is Andras Guttman, PhD, applications manager for SCIEX Separations. Dr. Guttman holds the Translational Glycomics Professorship at the Horváth Csaba Laboratory of Bioseparation Sciences at the University of Debrecen, Hungary. His work centers on capillary electrophoresis and CE-MS-based proteomics and glycomics analysis of biopharmaceutical, biomedical, and cell biology interests. Professor Guttman has more than 269 scientific publications, he has written 35 book chapters and edited four textbooks, and holds 19 patents. To read his complete bio, visit the LabRoots website.
The free webinar, hosted by LabRoots, will be presented on March 10, 2016, at 8 am Pacific Time/11 am Eastern Time.
For full details about the event and free registration, click here.
About SCIEX:
SCIEX, a Danaher company, helps to improve the world by enabling scientists and laboratory analysts to find answers to complex analytical challenges. Its global leadership and world-class service and support in the capillary electrophoresis and liquid chromatography-mass spectrometry industry have made it a trusted partner to thousands of the scientists and lab analysts worldwide who are focused on basic research, drug discovery and development, food and environmental testing, forensics, and clinical research.
About LabRoots:
LabRoots is the leading scientific social networking website and producer of educational virtual events and webinars. Contributing to the advancement of science through content sharing capabilities, LabRoots is a powerful advocate in amplifying global networks and communities. Founded in 2008, LabRoots emphasizes digital innovation in scientific collaboration and learning, and is a primary source for current scientific news, webinars, virtual conferences, and more. LabRoots has grown into the world's largest series of virtual events within the Life Sciences and Clinical Diagnostics community.