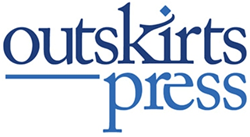 Outskirts Press announces their top 10 best-selling, self-published books from January 2016.
Denver, CO (PRWEB) February 25, 2016
Outskirts Press, a full-service self-publishing and book marketing service provider, today announced its top ten titles from January.
Alphabetically, its ten best performing self-published books from January were:

Bible Studies from the Mount of Transfiguration by Donovan Reid
Blazing Faith by Tony A. Metze
Concise Review of Critical Care, Trauma and Emergency Medicine by Asif Anwar
From Back da Green by Barbara Gathers
From Holy Hell by Everton Ennis
Letters, To the Men I Have Loved by Mirtha Michelle Castro Marmol
One Nun's Odyssey by Marion Kenneally
Shoo, Fly by Liller Hamilton
The Political Campaign Desk Reference by Michael McNamara
What She Feels by Chidozie Osuwa
All these books, and other Outskirts Press titles, are available from all major online retailers like Amazon, Barnes & Noble, Powells, Books A Million, and others, plus conveniently from the Outskirts Press Direct bookstore at http://outskirtspress.com/bookstore for discounts ranging from 10%-55%.
About Outskirts Press, Inc.: Outskirts Press offers full-service, custom self-publishing and book marketing services for authors seeking a cost-effective, fast, and flexible way to publish and distribute their books worldwide while retaining all their rights and full creative control. Available for authors globally at http://www.outskirtspress.com and located on the outskirts of Denver, Colorado, Outskirts Press, Inc. represents the future of book publishing, today.
# # #
Outskirts Press, Inc., 10940 S. Parker Rd - 515, Parker, Colorado 80134
http://outskirtspress.com 1-888-OP-BOOKS