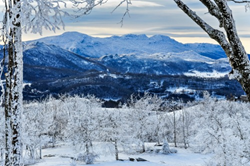 Over the last few years as severe winter weather has begun to impact popular southeast relocation areas with greater frequency, we're seeing clients start to gravitate to coastal over inland locales for their relocation.
Libertyville, IL (PRWEB) February 26, 2016
Marian Schaffer, Principal and Founder of Southeast Discovery, a real estate consulting firm specializing in guiding Baby Boomers with their real estate needs in the niche markets of retirement relocation and second homes in the Southeast region, recently commented on the impact of changing weather patterns on baby boomer relocation trends in the southeast.
"Lifestyle considerations are one of the key selection criteria for our clients who are relocating, and chief among those lifestyle factors is better weather, especially among our clients moving out of the Northeast and Midwest, " said Schaffer. "Many people choose to relocate to places like Knoxville and Nashville, TN; Asheville, NC; and Greenville, SC, because these cities offer compelling economic, cultural and lifestyle amenities, with the added benefit of mild, yet four season, weather. But over the last several years we've seen colder weather and winter snow and ice storms affect these areas with much greater frequency. As a result, we're seeing clients start to gravitate to coastal Southeast locales for their relocation instead."
According to Schaffer, several southeast coastal locations are now receiving greater interest from relocating baby boomers wary of moving to the Southeast only to experience more of the same weather they're seeking to escape. These areas include Wilmington, NC; Myrtle Beach, Charleston, Pawley's Island, Beaufort, Bluffton and Hilton Head Island, SC; Savannah and the Golden Isles of Georgia, and areas throughout Florida.
"Over the past several years, lower elevation areas such as Knoxville and Nashville, TN; Greenville, SC; and Raleigh and Charlotte, NC have all experienced more severe wintery weather," said Schaffer. "For some who have relocated to these areas, this is acceptable. But for others, this kind of weather activity is precisely what they intended to move away from. And because these city areas and their municipalities are not equipped to tackle severe winter conditions the way their northern counterparts are, when snow and ice storms occur, it's not only more dangerous, it's more disruptive, as schools and businesses close until warmer weather sets in and roads are cleared up for safe travel."
Schaffer continued, "The science of weather patterns is complex, but based on what we've seen with winter weather in certain parts of the Southeast region such as eastern Tennessee, western North Carolina, Northern Georgia, and the Charlotte, Raleigh, and Greensboro, North Carolina area over the last several years, we're talking to our clients about coastal destinations more often than in the past," said Schaffer. "Many who were vacillating between the coast and the mountains of the Carolinas, for example, are now deciding the coastal areas will provide the lifestyle they want. They're very eager to get away from the winter weather where they currently live."
Schaffer pointed out that many baby boomers who are retiring and looking to relocate are coming from Midwestern and Northern states and, "climate is a hot button. They may not want Florida or Arizona climate, but they also know they don't want to bring their snow shovel with them when they move. They don't mind a 30-degree day (with sun) now and then, but they don't want weeks on end of those temperatures. This is what they want to leave behind."
About Southeast Discovery
Since 2004, Southeast Discovery has been a trusted resource for candid information and insight on communities, developments, and general real estate in the Southeast. Through its highly-ranked web portal, newsletter and blog and its one-on-one work with clients, Southeast Discovery helps buyers actively looking for a retirement or second home in the Southeast navigate the process of identifying the right area and community for their needs. To learn more, visit http://www.southeastdiscovery.com/.