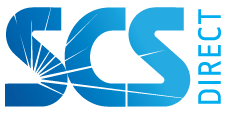 I was attracted to the business because of its superior product line and how they perfectly complement our existing housewares portfolio.
Trumbull, CT (PRWEB) March 01, 2016
Media Contact:
Denise Hawkins
Director of Public Relations| SCS Direct Inc.
203.951.5936; deniseh(at)scsdirectinc.com
SCS Direct Inc. Increases Housewares Portfolio with the Purchase of Kuissential
Connecticut Company Acquires Specialty Kitchen and Coffee Housewares Brand
SCS Direct Inc., a consumer products company based in Trumbull, CT has recently announced the purchase of Miami-based, specialty housewares company Kuissential.
Established in 2011, Kuissential is known for offering high quality and innovative coffee products and kitchenware at a reasonable price. The brand's unparalleled customer service, through direct, open dialogue with consumers continue to attract a loyal customer base.
In 2015, Kuissential created a successful Kickstarter campaign to raise funds for the production of a patented manual coffee grinder known as the EvenGrind 2.0. This new manual burr grinder is designed to yield a much more consistent coffee grind size at a fraction of the price of electric conical burr grinders. The Kuissential line also includes specialty kitchenware and coffee gadgets such as Milk Frothers, Coffee Drippers, French Presses, Juice Extractors and Bread Machines.
Howard Greenspan, President of SCS Direct Inc. stated, "I was attracted to the business because of its superior product line and how they perfectly complement our existing housewares portfolio. SCS Direct plans to further the brand's mission of exemplary customer experience and integrate into the continuously evolving market of coffee consumers."
Greenspan's plans for Kuissential include furthering the functionality and enhancing the look of the EvenGrind 2.0 prior to its launch; upgrading product packaging of the entire line; enhancing brand awareness and offering this formerly "internet-only" product line to national retailers in order to expand to a mass consumer base.
The former owners of Kuisssential, Alex Cacciamani and Andres Fernandez commented on the sale:
"SCS Direct understands Kuissential's vision and commitment to customer satisfaction. We feel they are the perfect team to grow the Kuissential brand to the next level," said Alex Cacciamani.
Andres Fernandez added, "I'm very proud about what we were able to accomplish with Kuissential and grateful for all the help received along the way. While it was a difficult decision to move on to new projects, we know we found a perfect new home for Kuissential with SCS Direct."
SCS Direct's arsenal of housewares products are growing rapidly. In addition to Kuissential, the company owns several best-selling houseware brands such as Camerons Products, CucinaPro, Good Cooking, D'Eco, Fasta Pasta and Simple Cups.
The Kuissential transaction was sourced and negotiated by Little White Dog Inc. based in Norwalk, CT. Kuissential is SCS Direct's seventh successful transaction in the past two and a half years, including CucinaPro, Camerons Products, Fasta Pasta, MD Moms, Svan and Itzbeen Innovated. Little White Dog continues to search for additional strategic partners with proprietary, quality products and strong retail distribution that can enhance SCS Direct's platform.
###
About SCS Direct Inc.:
SCS Direct Inc., founded in 1998, started as a niche marketing company focused on a single category. After more than two decades, SCS Direct has evolved into a robust consumer products powerhouse that develops best of breed products across the Toy, Baby, Housewares, Home Improvement and Outdoor Living categories. Our innovative line of unique products are purchased and enjoyed by consumers not only in the United States but across the globe. At SCS Direct, we task our design teams to develop unique concepts and to seek out hard to find categories of merchandise to bring to your doorstep.
2015 was a stellar year for SCS in the press. The company's products received over 2.3 Billion impressions of hard-hitting national media placements in major print publications, television and radio stations and digital media in national, regional and local markets.
SCS Direct was ranked #296 on the Inc. 500 List of America's Fastest Growing Companies and continues to grow year after year. It is our award-winning products, unique mix and "ear to the ground" approach that keeps us relevant in the ever-changing retail environment.