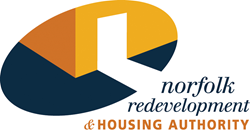 "We are thrilled to have Suzanne as our newest member of the NRHA Board of Commissioners. Her passion and commitment to the City of Norfolk and its residents is legendary..."
Norfolk, Virginia (PRWEB) February 26, 2016
The Norfolk City Council appointed Suzanne Puryear to the Norfolk Redevelopment and Housing Authority (NRHA) Board of Commissioners last month. Puryear fills a vacancy left by the death of Robert Soble, whose term was set to expire April 14, 2016.
Puryear is President of The Planning Council, a regional nonprofit organization that plans, develops and manages human services programs. Prior to joining The Planning Council, Suzanne served as the Director of the Department of Human Services for the City of Norfolk, administered community-based programs for a private child-serving company, and provided consulting and facilitation services to local governments and nonprofit agencies to increase organizational capacity and effectiveness.
Puryear has an undergraduate degree in Political Science and Masters of Public Administration from Old Dominion University. She is an alumna of the Senior Executive Institute of the Weldon Cooper Center for Public Service, University of Virginia, and CIVIC Leadership Institute. She serves on various community boards, including Hampton Roads Center for Civic Engagement, Westminster-Canterbury on Chesapeake Bay, YMCA of South Hampton Roads, Tidewater Pastoral Counseling, as well as Together We Can Foundation and Hampton Roads Community Foundation. She is a past President of the Board of Trustees of St. Mary's Home for Disabled Children and the National Association of Planning Councils.
"We are pleased to have Suzanne join our Board of Commissioners," said John Kownack, Executive Director. "She brings a wealth of experience to our board and I know she will help us do great things."
Barbara Hamm Lee, Chair of the Board stated "We are thrilled to have Suzanne as our newest member of the NRHA Board of Commissioners. Her passion and commitment to the City of Norfolk and its residents is legendary and I know she will bring critical skill, thought and knowledge to the table as we continue to ensure that Norfolk has safe, affordable, attractive and lively neighborhoods for all."