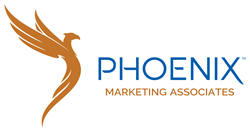 The Boys & Girls Clubs of Greater Scottsdale is a prestigious organization that is known for their good work throughout the community
Scottsdale, AZ (PRWEB) February 26, 2016
Phoenix Marketing Associates is celebrating, along with the Boys & Girls Clubs of Greater Scottsdale, the successful public relations launch of their Blue Door Ball.
The Blue Door Ball is the signature event for the Boys & Girls Clubs of Greater Scottsdale. Not only is it responsible for raising funds for the chapter, but it is also the event where the "Youth of the Year" is named and recognized. The Boys & Girls Clubs secured PMA to help publicize the event in various forms of media. The media booked included, but was not limited to, print articles, several TV spots and digital media. This was not the first time that PMA helped to launch an event for the Boys & Girls Clubs of Greater Scottsdale. They also aided in similar publicity for their "Live & Local" event which took place in Scottsdale in November of 2015.
"The Boys & Girls Clubs of Greater Scottsdale is a prestigious organization that is known for their good work throughout the community, which is exactly the types of groups that Phoenix Marketing Associates wants to be affiliated with," explained Jason Jantzen, president of Phoenix Marketing Associates. "With our proven track record with both local and national media we were proud to get the word out about this event and help them raise funds that go directly into helping some of our area's youth."
PMA has recently completed assignments for a broad range of clients including, UltraStar Multi-tainment Center at Ak-Chin Circle, Ling and Louie's Asian Bar & Grill, Pieology Pizzeria, JDRF and DB Schenker USA.
About Phoenix Marketing Associates:
Phoenix Marketing Associates works with small to medium sized businesses across North America to provide targeted and results driven marketing solutions on a contract basis within any budget. Their consultative approach allows for a thorough needs analysis, which translates into an effective marketing and PR strategy that saves their clients time and money while providing maximum exposure.
By assigning a team of qualified professionals to each individual situation and utilizing the most current communication and online demand generation technologies, Phoenix Marketing Associates enables businesses to achieve Fortune 500 results on an entrepreneurial budget. For additional information, please visit http://www.PhoenixMarketingAssociates.com
Media contact:
Christine Holtz
Phoenix Marketing Associates
602-282-0202