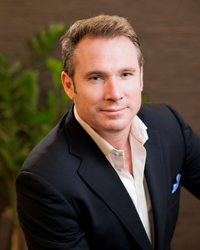 Supply chain IT is undergoing a cloud transformation that is driving tremendous investment, and IT buyers need help navigating uncharted waters.
Atlanta, Georgia (PRWEB) February 29, 2016
NPI, a leading spend management advisory firm, has announced that CEO Jon Winsett has been named a 2016 Provider Pro to Know by Supply & Demand Chain Executive.
The Pros to Know Awards recognize supply chain executives and manufacturing and non-manufacturing enterprises that are leading initiatives to help prepare their companies' supply chains for the significant challenges of today's business climate. This year's list includes the 2016 Provider Pros to Know —individuals from software firms and service providers, consultancies or academia, who helped their supply chain clients or the supply chain community at large prepare to meet these challenges.
Supply & Demand Chain Executive is the executive's user manual for successful supply and demand chain transformation. The organization received more than 350 entries for the 2016 Pros to Know Awards.
Winsett provides sourcing optimization services to retailers, manufacturers and distributors to reduce supply chain overspending on IT and shipping. Under Jon's leadership, NPI has saved clients more than $750 million on technology and transportation investments. The impact of these savings extends far beyond the financial calculation. By freeing up substantial portions of the technology and shipping budget, companies are able to repurpose these funds to improve customer and supplier service, innovate and position themselves more competitively in the marketplace.
"It's an honor to be named a Pro to Know, especially at a time when supply chain IT is undergoing a cloud transformation that is driving tremendous investment, and IT buyers need help navigating uncharted waters," said Winsett. "For the shipping category, the carrier pricing landscape can only be described as brutal. Most shippers are dealing with historically high rates, discount erosion and declining service levels – all while carriers make frequent pricing and service changes that drive spend even higher. It's time for shippers to take charge and I'm backed by an incredible team at NPI that's helping them achieve that goal."
For more information on NPI's transportation, IT and telecom spend management services, please visit http://www.npifinancial.com.
About NPI
NPI is a spend management consulting firm that protects companies from overspending in three cost categories where pricing is opaque, complex and inconsistent – information technology, telecommunication and transportation. Using price benchmark data and vendor-specific cost reduction expertise, NPI helps clients assure that each purchase is priced at or below fair market value and program selection, licensing and business terms are cost-optimized. Reviewing more than 14,000 purchases annually, NPI provides objective oversight for billions of dollars of strategic spend for its clients. To learn more about how NPI can help your company start saving today, visit http://www.npifinancial.com or call 404-591-7500.