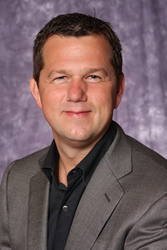 Des' experience and proven track record in managing global brands is invaluable to Froozer®." -- Froozer® CEO, Rich Naha
Denver, CO (PRWEB) March 01, 2016
Froozer® Inc. announced Des Hague, Co-Founder of Aegis Enterprises, LLC., has been named Chairman of the Board, effectively immediately. Froozer® is a frozen smoothie brand based in Boulder, Colorado, currently available at select retailers in the Denver area and at http://www.froozer.com.
"We were delighted that Des invested in Froozer® but the company is truly excited to have him guide us as Chairman of the Board. His experience and proven track record in managing global brands is invaluable to Froozer®. We believe that Des will truly help our brand grow into a powerhouse company in the years ahead," stated Rich Naha, CEO of Froozer®.
"I am delighted to join the Froozer® board as Chairman. It is not often you get to help a brand that does the body great as well as the environment and community at large," said Hague. "It is a really exciting time in the company's evolution and I am thrilled to have the opportunity to help the brand launch globally in the years ahead. From my perspective this is a brand that I know people will fall in love with," concluded Hague.
About Froozer® - "simple ingredients. real nutrition.™"
Froozer® products represent the pure goodness of freshly harvested fruits & veggies picked at the peak of their ripeness, flash-frozen whole and blended for optimal taste, nutrition and digestion. Natural fruits and veggies in all their glory, nothing added or subtracted, not even a drop of water. Available in three delicious flavors - STRAWBANANA BLISS, TROPICAL SUNSET and BLUE ALOHA - in 6-pack boxes. Look for Froozer® in your local grocery store freezer at selected retail locations in the Denver area including WholeFoods and Alfalfa's or place your order at http://www.Froozer.com to have your Froozer® delivered directly to your home or office.
For more information: http://froozer.com/
Contact: Rich Naha, CEO, Froozer®
Phone:303-246-1957, Rnaha(at)Froozer(dot)com
About Des Hague
A renowned executive with over twenty-five years of leading global public and private companies, Des Hague has established himself as an innovative thinker in the international business world. His forward-thinking approach pushes companies toward sustainable growth, granting them a position as resilient competitors within their respective industries. Hague most recently was the CEO and President of Centerplate, Inc, the largest event hospitality company in North America. Source: http://deshague.com. Hague also serves on the boards of DVETelepresence, PING HD, WC&P, Lessons For Life, Froozer® and the Stamford Youth Foundation along with advising on several start-up ventures.
Along with his professional projects, Des Hague contributes significant amount of time and energy to non-profit charitable work. Hague has helped raise more than $100 million over the past few years for many non-profits, including the Stamford Youth Foundation, a local organization offering multiple after-school programs for young people, and The Journey Home, a Baltimore-based Foundation fighting homelessness. Hague views Aegis Enterprises, LLC as a perfect blending of business and philanthropic activities.
For more about Des Hague, visit: http://deshague.com
Des Hague - LinkedIn: https://www.linkedin.com/in/deshague
CONTACT INFORMATION
DesHague.com
Email: deshague(at)aegisenterprisesllc(dot)com