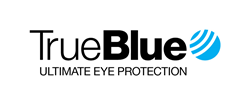 Nature showed me what the best lens solution was… to protect you against blue light. Dr. Michael Tolentino MD
TOLLESON, AZ. (PRWEB) February 26, 2016
The Blue Light portion of the light spectrum, from both natural and artificial sources, poses a threat to human vision and physiological health. TrueBlue is pleased to announce that world renowned Dr. Michael Tolentino MD endorses its advanced lens technology to help with protection.
Historically overlooked, unfiltered Blue Light exposure to humans not only affects our eyes and vision, but has a chain reaction impacting the brain which in turn adversely affects sleep cycles and circadian rhythm. Increased exposure to artificial blue light from high energy efficient sources including lighting and imaging devices (e.g. computer screens, tablets, smart-phones and televisions) have a profoundly negative effect on humans.
Unchecked, the short and long term implications can include direct and indirect performance and physiological considerations (e.g. biochemical, cardiovascular, endocrinological, neurological) with potential consequences including chronic disease (e.g. cancer, depression, diabetes, heart, obesity).
Filtration of Blue Light has been perfected and patented by U.S. Physicist Dr. James Gallas PhD., using nature's own defenses – Melanin and Ocular Lens Pigment OLP TM. This combination, when injected at TrueBlue lens formation, results in exceptional preservation of color perception and protection from harmful High Energy Visible light.
"Nature showed me what the best lens solution was… to protect you against blue light", states Dr. Michael Tolentino MD, who has endorsed TrueBlue lenses.
Dr. Tolentino is globally recognized as a medical authority, whose qualifications include education from the most prestigious medical universities including Brown, Harvard, Massachusetts and Pennsylvania. He has developed leading therapies for macular degeneration and is considered a vision expert, engaged as a clinical trial advisor to several of the world's leading pharmaceutical firms. In addition to being a gifted Vitreo-Retinal Surgeon, Dr. Tolentino is an Associate Professor of Ophthalmology - University of Central Florida and a Director of Research at the Center for Retina and Macular Disease; as well as an inventor, entrepreneur and philanthropist.
To learn more about the Blue Light threat and TrueBlue lenses, please visit http://www.truebluelens.com.
For further information, contact Todd Trifaux: todd(at)truebluelens(dot)com or call: 1-844-720-8783.