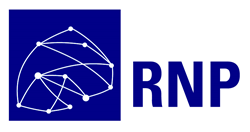 With its management modules based on ITIL and the ability to be easily intregrated with other systems, OTRS Business Solution Enterprise was the top performer in the cost-benefit analysis of all the providers we evaluated.
Rio de Janeiro, Brazil (PRWEB UK) 7 March 2016
OTRS Group, the world's leading provider of open-source and cloud-based help desk and service management software solutions, is announcing today the acquisition of Brazil's National Network of Education and Research (RNP) as a new client. As Brazil's academic Internet backbone, RNP chose the enterprise version of the OTRS Business Solution to help provide IT support to its client base of over 600 academic insitutions while maintaining 15 state networks in 26 Brazilian states. The integration of the help desk software solution was completed by OTRS Group partner Unirede.
RNP - one of 159 National Networks of Education and Research around the globe - is a specialised Internet service provider dedicated to supporting the needs of the research and education communities within Brazil. As RNP supports a high-speed backbone network and often offers dedicated channels for individual research projects, its IT service desk needed a highly scalable and integratable help desk software solution with 24/7 vendor support.
Francisco Junior, ITIL Expert and IT Service Desk Manager at RNP, explains why they ultimately chose OTRS Business Solution Enterprise: "With its management modules based on ITIL and the ability to be easily intregrated with other systems, OTRS Business Solution Enterprise was the top performer in the cost-benefit analysis of all the providers we evaluated. The unlimited licenses and open-source code are also crucial features for RNP."
RNP is not the first academic network to use OTRS. GÉANT, the pan-European data network for the research and education community, has been using the enterprise level of the OTRS Business Solution Managed since January 2014. To read more about how GEANT chose OTRS, OTRS Group provides a free-to download success story on their website: https://www.otrs.com/portfolio_touch/geant/
Christopher Kuhn, COO of OTRS Group sees the acquisition of such important academic Internet provider customers as RNP and GÉANT as a good sign for the quality and future security of OTRS: "To serve vast research and education networks such as RNP and GÉANT is truly a welcome challenge that we as a company had to tackle professionally and creatively. We won these enterprise customers with our outstanding 24/7 services, an extended feature set to choose from, and with our open software architecture that makes integrations far more easier and is enriched by new features born from the specific requirements of these customers."
About OTRS Group
OTRS Group is the vendor and world's leading provider of the open-source OTRS Service Management Suite, including the on premise and cloud-based versions of the OTRS Business Solution™, as well as the OTRS Help Desk software and the ITIL® V3-compliant IT Service Management software OTRS::ITSM. With subsidiaries in the US, Hong Kong, Malaysia, Mexico and Brazil, OTRS Group offers managed services as well as training seminars, service support, consulting and software development to businesses that wish to increase the efficiency of their service management while saving costs and resources. Key customers include industry leaders such as NASA, IBM, Hewlett Packard, Lufthansa, Boeing, Porsche as well as 150,000 other organizations worldwide. OTRS is available in 36 languages, offers a fully responsive design to be used on every mobile device , and is used by 60 percent of the DAX 30 companies. Find out more about OTRS and our services at http://www.otrs.com