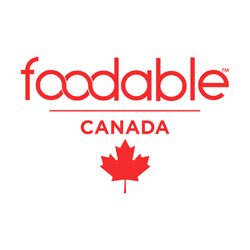 Foodable Network recognizes Canada as a key culinary power for great operators and chefs.
Toronto, Canada (PRWEB) February 27, 2016
Last November, Foodable Network expanded its North American readership by commencing its Toronto coverage, but on March 1, 2016, Foodable is further celebrating the incredible culinary tales cooking outside U.S. borders by officially launching its Canada channel, Foodable Canada. 
Foodable Canada tells the delicious stories that can be found in the nation's flavorful, diverse, cultural food cities. The launch of Foodable Canada will coincide with the Restaurants Canada Show 2016, where Foodable Network is screening three of its films: "Food As a Lifestyle," an industry-level reality series following the day in the life of chefs, mixologists and operators; "Fast Casual Nation: Changing the Way America Eats," a documentary that explores the birth, growth and future of the fast casual movement; and "Beer Artisan," which reveals the phenomenal cultural shift of craft beverages.
"Foodable Network recognizes Canada as a key culinary power for great operators and chefs. Our venture to launch dedicated content for Canada was an easy decision with a growing audience of professionals seeking content that appeals to the modern-day restaurant operator," Paul Barron, Foodable's founder and CEO, says. "Foodable Canada has an array of Canadian content planned that will be the basis for heavy expansion for our digital media efforts."
To learn more about Foodable, visit: http://www.foodabletv.com/Canada or @FoodableCanada
Join us March 1 at Restaurants Canada Show 2016 and stay tuned for Foodable Canada!
ABOUT FOODABLE NETWORK:
Launched in September 2013, Foodable Network is a media organization founded by restaurant industry publisher and producer, Paul Barron. With the largest social media audience and reach in restaurant trade, Foodable reaches chefs, operators and brands nationwide and internationally in Canada and the U.K. through broadcast-quality production, strong editorial content, the Foodable Top 25 rankings, reports and insights, the Foodable Annual Tech Guide and events such as Foodable.io. Visit us at http://www.FoodableTV.com.