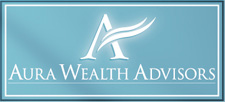 Investing is not about speculating but rather about making smart long-term decisions.
Jefferson City, MO (PRWEB) February 26, 2016
Bert Doerhoff, CPA, founder of Aura Wealth Advisors, recently responded to a report from CNN indicating that America's bull market may be coming to an end. The report says that the bull market has been losing steam in recent months and that there is a 50 percent chance that the stock market will enter bear territory in 2016.
Global stocks have already declined into bear status, defined as dropping at least 20 percent from the bull market peak. While U.S. stocks have come close to this point, they have not yet reached the 20 percent mark.
Investment experts say there is no reason to panic. "Those who are predicting a bear market are ignoring the many bright spots in our economy: unemployment rates are low, gas is cheap and there has been a slight increase in wages," says Doerhoff. "Because the American economy is powered by consumer spending, as long as unemployment is low and retail spending is increasing, the economy generally remains strong."
Doerhoff notes that pulling out of the stock market is not a wise decision when rumors of an expected bear market are hitting the news. Those who sell in a downturn simply lock in their losses, while those that take a long-term view of investing tend to regain their losses in a relatively short amount of time and their investments remain profitable overall.
"Investing is not about speculating but rather about making smart long-term decisions, diversifying, rebalancing and other reliable strategies to work toward a portfolio that will deliver an ever increasing income stream in retirement," says Doerhoff. "Even with many mixed media headlines and messages about the market, these basic strategies hold fast."
About Bert Doerhoff:
Bert Doerhoff, CPA, the founder of Aura Wealth Advisors, is a fee based investment advisor who works with families and small business owners to help them protect and grow wealth for life. He designs comprehensive tailored investment solutions with strategic defensive investment approaches that retain growth potential. Guided by fiduciary standards, he works with clients to build a legacy and deliver ever increasing cash flow in retirement that will protect their lifestyle from the effects of inflation.
Contact Bert Doerhoff, CPA, by email at bdcpa(at)AccuBiz(dot)net; by phone at (573) 634-4006; or learn more at http://www.AuraWealth.com.
Contact:
Bert Doerhoff, CPA
Aura Wealth Advisors
1301 Southwest Blvd.
Jefferson City, MO 65109
http://www.aurawealth.com/
573-634-4006