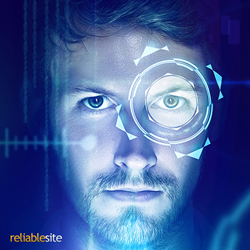 Miami, FL (PRWEB) February 28, 2016
ReliableSite introduces pro-active hardware monitoring that will prevent the loss of three things vital to a business: data, revenue and reputation.
The hardware monitoring is available for all dedicated servers in ReliableSite's data centers. It will significantly reduce downtime caused by dedicated server hardware issues. The time between when a dedicated server begins to malfunction and when it's detected is critical. ReliableSite's hardware monitor inspects the servers in its data centers for issues with the following: hard drives, SSDs, motherboards, network adapters, optimal system temperature and other abnormal system behavior.
It is a pro-active measure for ReliableSite's customers, which works by scanning through all IPMI logs and sensors to detect unusual hardware-related activity.
"We are happy to add another feature to our lineup," said Radic Davydov, "This one will protect our vital infrastructure, and that of our dedicated hosting customers."
Server hardware monitoring complements ReliableSite's other protective features, including its free DDoS protection and the network vulnerabilities scanner.
ReliableSite was founded in 2006 and has grown to provide unmanaged, enterprise-grade
dedicated servers and fully-managed dedicated hosting in the New York City metro area and Miami, FL. ReliableSite offers 100% uptime SLAs and support staff who are on-site 24 hours a day.
Visit the ReliableSite.Net website for more information on its products and services.