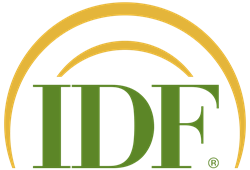 Created in collaboration with David Hawk, CHIK|PRO™ is a shelf-stable, ready-to-eat protein powder—free of common allergens and made with fresh USDA materials.
Springfield, Mo. (PRWEB) February 29, 2016
Industry leader International Dehydrated Foods, Inc. (IDF) will launch their highly anticipated sports-nutrition breakthrough CHiK|PRO™ Chicken Protein Isolate Powder at the Arnold Fitness Expo on March 3-6, 2016 in Columbus, Ohio. The Expo is held in conjunction with the annual Arnold Sports Festival (ASF), the largest multi-sport event in the world. This marks the first time IDF has exhibited at the ASF.
IDF developed its chicken protein isolate powder to provide supplement makers with an authentic all-natural source of high-quality chicken protein that meets the demands of Paleo dieters, CrossFit enthusiasts and other 21st-Century athletes looking for a clean, potent protein powder that can be used as a standalone product or as a food ingredient.
Created in collaboration with former IFBB professional bodybuilder, supplement expert and world-class trainer David Hawk, CHiK|PRO™ is a high protein powder that is shelf-stable, ready-to-eat, free of common allergens and made with fresh USDA materials. In addition, CHiK|PRO™ is gently processed (non-hydrolyzed) to retain the natural high quality that helps make chicken America's favorite protein source.
At the Arnold Fitness EXPO (known among enthusiasts as simply "the Arnold"), IDF will unveil the new CHiK|PRO™ Chicken Protein Isolate Powder to the industry's leading formulators—and many of its most dedicated consumers.
"Those who attend the Arnold are not only the leaders and innovators in the fitness industry but also consumers who ultimately benefit from the nutrition advances the Expo showcases," says Hawk, who has trained NFL, NASCAR and other pro athletes. "Bodybuilders and other athletes have always highly valued chicken protein as their number-one choice of whole-food nutrition. We anticipate that consumers will be as excited as we are about CHiK|PRO™ Chicken Protein Isolate Powder. It's one of the most complete proteins I've ever encountered. It has all the essential amino acids needed for muscle recovery and strength, and it comes in an easy-to-use powder that makes fortifying healthy snacks, beverages and other products extremely convenient."
According to Stephanie Lynch, IDF's Vice-President of Sales, Marketing and Technology, "Consumers and industry insiders trust David to deliver sound advice on sports nutrition, so we're thrilled to have his support as we continue our expansion into the supplement category. His decades of experience in high-level sports science have been invaluable during the development of the CHiK|PRO™ product, and we can't wait to introduce our new brand to the passionate people who will be attending the Arnold Fitness Expo."
The Arnold Fitness EXPO is the nation's largest health and fitness exposition, annually hosting leading businesses and organizations showcasing the latest trends in the industry. The 2016 exposition will be held March 3-6 in the Greater Columbus Convention Center in Columbus, Ohio.
IDF is a family-owned company providing sustainable, natural, poultry-based ingredients for protein, functionality and flavor. The company supports the development of trending applications such as meal-replacement drinks, sports nutrition and novel applications in soups and bars. For more information, visit idf.com.