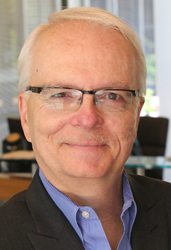 Kalamazoo, Michigan (PRWEB) March 02, 2016
Proteos, Inc., a leading Contract Research Organization (CRO) based in Kalamazoo, MI serving the protein production and purification needs of the biopharma and biotechnology industries, is pleased to announce that Dr. Al Darzins has been appointed as COO of the company. Dr. Darzins brings significant scientific leadership, management and business development skills to Proteos from his previous biotechnology roles in both the private and public sectors.
"Proteos is extremely excited to have Dr. Darzins join its team. His level of technical expertise in gene expression and protein production along with his business development insights are a perfect fit for Proteos as the company strives to grow the business while bringing increased value to our biopharma and biotechnology customers," said Clark Smith, Proteos Chairman of the Board. "Al is an internationally recognized scientist, accomplished inventor, and well-respected manager/executive, and Proteos will leverage his demonstrated talents and extensive professional networks to help support and strengthen the company's strategic planning and technical service offerings."
Dr. Darzins has extensive experience in the biotechnology industry. Prior to joining Proteos, he was an R&D Director at the Gas Technology Institute (GTI) where he was responsible for leading GTI's biotechnology-based research efforts in alternative energy and renewable fuels development. He has also held senior level positions at DuPont, the U.S. Department of Energy's National Renewable Energy Laboratory (NREL) and Promega Corporation.
"It's a pleasure to be joining the great team at Proteos." said Dr. Darzins. "The company has developed some of the highest scientific standards in the industry through its continuous commitment to the preparation of high quality protein products for its clients using several expression platforms. Working with the Proteos team and the board on several new company initiatives designed to facilitate further sustainable growth of the company is a very exciting opportunity."
About Proteos Inc.
Proteos, Inc. is a Contract Research Organization (CRO) located in Kalamazoo, MI that specializes in the production of high quality research grade recombinant proteins for the pharmaceutical, biotechnology and life science communities. Proteos offers comprehensive protein expression and purification services, utilizing licensed mammalian, insect, and bacterial expression systems. The company's highly skilled staff has experience producing many classes of recombinant proteins (i.e., antibodies, enzymes, and fusion proteins). Proteos works collaboratively with its clients to design projects that are customized to meet their specifications. For more information about the company and its services, visit http://www.proteos.com or call 1-269-372-3480.