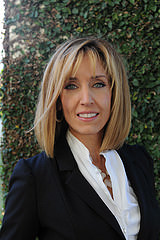 Women with the entrepreneurial spirit have proven to be a vital source of innovation, social intelligence, creativity and leadership.
Tampa Bay, FL (PRWEB) February 29, 2016
Monica Eaton-Cardone, co-founder of several technology companies and CIO of Global Risk Technology, an international risk management organization with subsidiaries in the U.S., says that bias against women in business—both at the entrepreneurial level and in corporate boardrooms—is simply counter-productive to creating a diverse business economy—one with real spark, that leads because it mirrors society itself and, consequently, more accurately serves the needs of individuals and communities.
McKinsey Global Institute agrees with her. A recent report released by McKinsey, entitled The power of parity: How advancing women's equality can add $12 trillion to global growth, claims that unless women achieve their full economic potential, the global economy will suffer. (1)
A 2014 report funded by American Express, The State of Women-Owned Businesses, women are launching 1,200 new businesses a day, growing at 1½ times the national average. Four in 10 new firms are started by women. With 9.1 million women-owned businesses in the United States, these firms generate more than $3 trillion in revenue and employ 23 million people. (2)(3)
Additionally, when comparing the growth in number, employment and revenues of women-owned firms with those of their peers along the full spectrum of business size, women-owned firms matched or exceeded growth rates up until the 100-employee threshold or the million-dollar mark.
However, the Corporation for Enterprise Development (CFED) notes in its just-released 2016 Assets & Opportunities Scorecard that there is a huge financial disparity between the value of female-owned and male-owned businesses in America. The female-owned businesses are worth only a third of what the average male-owned business is valued at: $239,486 as compared to $726,141. (4)
Kasey Wiedrich, CFED's director of applied research noted that one factor is that women have less access to capital than men, and she sees this as a key barrier to expansion opportunities.
Eaton-Cardone says that devaluing the female businessperson is like applying the brakes on what could be a rocket economy. Her well-noted experience at overcoming technology and business barriers by developing new processes and solutions has led her to be an outspoken voice for the greater participation of women in business.
"Women with the entrepreneurial spirit have proven to be a vital source of innovation, social intelligence, creativity and leadership," says Eaton-Cardone. "They also excel at relationship building and character assessment, having mostly been bypassed by the old-world male business culture that is becoming increasingly archaic."
Monica Eaton-Cardone will be speaking at the Money2020 Conference in the UK on April 4-7, 2016, and at the Card Forum 2016 in the U.S. on April 12-14.
About Monica Eaton-Cardone:
Monica Eaton-Cardone is an entrepreneur and business leader with expertise in technology, eCommerce, risk relativity and payment processing solutions. She has co-founded a number of successful companies, employing 350+ people globally. With the advent of "friendly fraud" expanding from the U.S. to other countries, Eaton-Cardone recognized the necessity to protect the global economy from illicit chargeback threats; hence, Global Risk Technologies (GRT) was established. She currently serves as the CIO of GRT, an international organization with subsidiaries in the U.S.; Chargebacks911; and eConsumerServices. She additionally continues to hold the position of COO of Chargebacks911. Eaton-Cardone has earned a reputation for creative business solutions, helping merchants and banks to achieve sustainable payment processing practices and supporting consumers in resolving transaction issues. She is a champion of women in IT, and hopes to contribute to an expanded presence of women in technical professions and leadership roles.
1. "How Advancing Women's Equality Can Add $12 Trillion to Global Growth." McKinsey & Company. N.p., n.d. Web. 18 Feb. 2016. mckinsey.com/global-themes/employment-and-growth/how-advancing-womens-equality-can-add-12-trillion-to-global-growth.
2. "U.S. Senate Committee on Small Business & Entrepreneurship." Press Releases. N.p., 23 July 2014. Web. 25 Jan. 2016. sbc.senate.gov/public/index.cfm?p=PressReleases&ContentRecord_id=7557d42b-daa3-4c06-b303-913ed0fc1447&ContentType_id=4bfd610b-f7c6-4d07-9c74-7aab32dd9838&Group_id=0a5867cf-c34c-421f-969b-ea2a5b192a22&MonthDisplay=7&YearDisplay=2014.
3. "Women Launching 1,200 New Businesses a Day, New Research Shows." OPEN Forum. N.p., 13 Aug. 2014. Web. 18 Feb. 2016. americanexpress.com/us/small-business/openforum/articles/women-aunching-1200-new-businesses-a-day-new-research-shows.
4. Eisenberg, Richard. Forbes. Forbes Magazine, 25 Jan. 2016. Web. 18 Feb. 2016. forbes.com/sites/nextavenue/2016/01/25/the-new-normal-of-financial-vulnerability-in-america/#7ac2d6305da7.