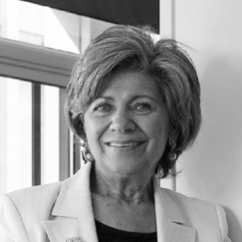 (PRWEB) February 26, 2016
Elise Kalles, a licensed real estate broker of Harvey Kalles Real Estate in the Toronto/Ontario market, has rejoined the prestigious Haute Residence Real Estate Network.
The Haute Residence Real Estate Network of Hauteresidence.com, affiliated with luxury lifestyle publication Haute Living, is proud to recognize NAME as a prominent and award-winning real estate professional and the network's newest partner.
Designed as a partnership-driven luxury real estate portal, Haute Residence connects its affluent readers with top real estate professionals, while offering the latest in real estate news, showcasing the world's most extraordinary residences on the market and sharing expert advice from its knowledgeable and experienced real estate partners.
The invitation-only luxury real estate network, which partners with just one agent in every market, unites a distinguished collective of leading real estate agents and brokers and highlights the most extravagant properties in leading markets around the globe for affluent buyers, sellers, and real estate enthusiasts.
HauteResidence.com has grown to be the number one news source for luxury listings, high-end residential developments, celebrity real estate, and more.
Access all of this information and more by visiting: http://www.hauteresidence.com
About Elise Kalles:
A world-renowned representative of some of the finest homes, Elise Kalles' grace, elegance, and real estate prowess know no boundaries. She has an undeniable fortitude and self-assuredness that is uncharacteristically wrapped in warmth, passion, and an obvious, unbridled love of her life's work and for her family. It's no surprise then, that pouring this winning combination into finding her clients their dream homes has led to a vast number of rewarding relationships. She is the number one agent in Toronto for luxury homes over $2,000,000.
A consistent multi-million dollar producer, Elise Kalles, broker at Harvey Kalles Real Estate, Brokerage, is greatly respected by her clients and peers alike, as is evidenced in repeat business and ongoing referrals that have garnered her international clients from numerous corners of the world. A doyenne in this rarified area of carriage-trade real estate, Elise's limitless energy and integrity dovetail with her expertise in buying and selling distinctive homes. Her reputation is a lot like the grand homes she sells: enduring, stellar, and enviable.
The combined efforts of Elise Kalles, Harvey Kalles Real Estate, and their affiliations with Who's Who in Luxury Real Estate, Board of Regents, International Real Estate Federation, and Leading Real Estate Companies of
the World create an extraordinary opportunity to bring together sellers and buyers of rare, luxury real estate around the globe. Integral in this winning combination of exceptional commitment is Elise's enormously talented team: Elizabeth Bernard, Joanne Hamblin, and Janet Stewart. For transactions at this level, it takes a multi-dimensional group such as this one to ensure its success. Working seamlessly, each member of this professional and highly devoted team makes significant and memorable contributions.
To learn more, visit Elise Kalles' Haute Residence profile: http://www.hauteresidence.com/member/elise-kalles