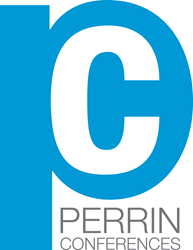 Berwyn, PA (PRWEB) February 28, 2016
The event has continued to grow annually in attendance and 2016 promises to be no exception. Drawing in hundreds with a lineup of the nation's top industry experts, The Cutting-Edge Issues in Asbestos Litigation Conference covers events affecting asbestos and toxic tort litigation, forcing the discussion of compelling issues for both plaintiff and defense attorneys.
This featured panel, entitled DNA in the Court Room, will present an analysis of the first mesothelioma trial with a BAP1 genetic mutation at issue regarding causation. Trial attorneys involved in the case on both sides of the bar will present their perspectives on key issues and lessons learned.
The Cutting Edge of Science and Medicine

Scientists will present varied perspectives on the role of DNA in civil litigation involving cancer and substances such as asbestos
What ethical, discovery and privacy issues may arise for lawyers and family members involved with genetic information in cancer litigation?
Who were the experts and what did they say?
Identification of some key research in progress regarding BAP1
Arnold R. Brody, Ph.D., Professor Emeritus, Department of Pathology, Tulane University School of Medicine – New Orleans, LA
Scott L. Frost, Esq., Waters Kraus & Paul – El Segundo, CA
Kirk T. Hartley, Esq., LSP Group LLC – Chicago, IL
Len M. van Zyl, Ph.D., ArrayXpress – Raleigh, NC
The Legal Implications
Lawyers from the trial will present perspectives on key issues and lessons learned
Juries, jury instructions and genetic mutations – conflicting theories: the eggshell v. the idiosyncratic plaintiff
Justin Bosl, Esq., Kazan, McClain, Satterley & Greenwood – Oakland, CA
Florence A. McClain, Esq., Lewis Brisbois Bisgaard & Smith LLP – San Francisco, CA
Lisa L. Oberg, Esq., Dentons US LLP – San Francisco, CA
Daniel J. O'Connell, Esq., O'Connell, Tivin, Miller & Burns, LLC – Chicago, IL
Chris Panatier, Esq., Simon Greenstone Panatier Bartlett, PC – Dallas, TX
The conference's carefully designed agenda includes renowned plaintiff and defense attorneys, in-house counsel, insurance professionals, five judges and industry experts. Panel discussions will address emerging trends in litigation, new discoveries, and legal rulings that affect thousands of cases with multi-billion-dollar impacts to the economy.
Additional panel discussions will focus on:
The Top Emerging Trends in 2016 Asbestos Litigation
New York, New York - The Battle in the Big Apple
DNA in The Court Room- The Cutting Edge of Science and Medicine
Golden Times in the Golden State- An Update on the California Litigation
Asbestos Exposure and "Quantified Dose" Standard
Cosmetic Talc: Everything You Need to Know to Ride the Next Asbestos Wave
Daimler: Where Do We Belong and Where Are We Going?
Friction Science: Fact, Fiction and Disparate Use of Science
In addition to exclusive learning, information sharing, and networking opportunities, CLE Accreditation and CE Adjuster Accreditation for this conference will be provided as requested by attendees.
For more information, registration and hotel accommodations, please visit http://www.PerrinConferences.com.
***
About Perrin Conferences
As the leading national provider of joint plaintiff/defendant litigation conferences, Perrin Conferences offers comprehensive and specialized continuing legal education (CE/CLE) in an atmosphere of learning, networking and sharing. The company's conferences attract influential leaders and foremost talent in the legal industry to discuss current topics in litigation through mock trials, presentations and webinars, setting the standard in professional litigation education and networking.
# # #
Contact:
Bethany Corio
Perrin Conferences
T. 610-220-1817
bcorio(at)perrinconferences(dot)com
http://www.perrinconferences.com