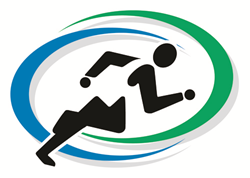 "The accompanying prolotherapy that we perform is effective with accelerating recovery and strengthening the surrounding ligaments," said Dr. Meier
Los Angeles, CA (PRWEB) February 29, 2016
Orthopedic surgeon Steven Meier, M.D., a board-certified orthopedic surgeon and sports medicine specialist, recently performed the first outpatient stem cell lumbar intradiscal injection and platelet rich plasma (PRP) therapy for a degenerative disc disease (DDD) patient in conjunction with La Peer Health Systems. Dr. Meier is renowned for treating his patients with the most advanced orthopedic solutions and stem cell technology is considered one of the most innovative regenerative medicine techniques.
"Stem cell therapy is proving to be a powerful treatment for patients with severe degenerative disc disease," commented Dr. Meier. "The accompanying prolotherapy that we perform is effective with accelerating recovery and strengthening the surrounding ligaments. Considering the growing interest in regenerative medicine among the public and the high incidence of chronic low back pain, we expect to help many more patients in the future with this treatment."
The patient had been suffering from degenerative disc disease and chronic low back pain for an extensive period of time. Treatment included injections along the lumbar region of the spine, which were supplemented by PRP prolotherapy to the supporting ligaments and sacroiliac joint. PRP prolotherapy induces collagen production, which stimulates healing, ligament regeneration, and recovery. Together, the procedures are effective in correcting segmental disc instability and strengthening and tightening worn-out ligaments.
"We anticipate a significant improvement for the patient within a short time," added Dr. Meier. "Stem cell treatment replaces the old paradigm of living with the condition. Instead, the patient's worn-out discs will heal and rebuild and supporting ligaments will strengthen. Chronic pain and suffering is eliminated and replaced by improved mobility and range of motion."
There's been an increase with cases of chronic low back pain and the medical community expects regenerative medicine techniques to increasingly grow as a preferred solution. Stem cell therapy has gained in popularity as a comprehensive, natural, and safe alternative to conventional methods of pain management, which used anti-inflammatory, narcotic medication and surgical procedures, such as nerve ablation and spine surgery. It's proving highly successful for conditions including sports injuries, rotator cuff tears, ACL injuries, and osteoarthritis.
Steven Meier, M.D. is a board-certified orthopedic surgeon and sports medicine doctor in Beverly Hills, California. As a renowned expert in the most advanced techniques for shoulder and knee surgery, Dr. Meier is highly sought-after for his cutting-edge joint preservation and restoration procedures. He graduated with honors from Loyola Medical School in Chicago, received his residency training at Northwestern University, and completed his fellowship in sports medicine and arthroscopic surgery at the University of California San Diego. To learn more about Dr. Meier and his practice, please visit http://www.MOSM.com/ or call 310.736.2793.
La Peer Health Systems Los Angeles
La Peer Health Systems is an outpatient surgery center in Beverly Hills, founded by doctors and focused on providing excellent patient care alongside the most cutting-edge medical treatments available. With 47 world-renowned physicians in 13 specialties, comprehensive medical treatment is offered that takes patients from consultation to diagnosis, treatment, surgery, and ultimately aftercare. The 13 medical departments include orthopedics & sports medicine, gastroenterology, head & neck surgery, colorectal & general surgery, podiatry, ophthalmology, pain management, plastics & reconstructive surgery, gynecology, spine surgery, interventional cardiology, bariatric surgery, and anesthesiology. Unlike large hospitals, La Peer's unique structure offers extremely personal care in a safe and controlled environment. To learn more about La Peer Health Systems, visit: http://lapeerhealth.com.