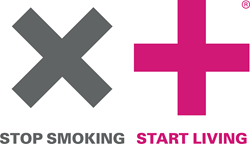 Cancer prevention is a great reason why people should stop smoking, but the more difficult issue is how they should go about doing it.
Los Angeles, California (PRWEB) February 28, 2016
At this point, it is fairly common knowledge that smoking cigarettes can cause lung cancer. What some people may not be aware of is that smoking can also cause at least 12 other kinds of cancer, and is responsible for 48% of all deaths resulting from those cancers, according to JAMA research. These cancers include those affecting major organs, like the lungs, larynx, esophagus, stomach, liver, bladder, and kidneys.
February is National Cancer Prevention Month, so it is the perfect time for people to think of ways they can protect their health and that of the people they love from cancer's devastating effects. For those Americans who smoke cigarettes, now is a great time to quit. Even long-time smokers experience improved health and a reduced risk of cancer very shortly after putting down their last cigarette. In just five years after quitting, the risk of mouth, throat, esophagus, and bladder cancers is cut in half, in addition to an improvement in lung function, blood pressure, and heart health.
Cancer prevention is a great reason why people should stop smoking, but the more difficult issue is how they should go about doing it. What makes the cessation of cigarette smoking so difficult is the emotional and psychological addiction that comes with the physical. The tobacco contained in cigarettes affects the body, but it also influences smokers' moods, emotions, and behaviors. Many people also use cigarettes as a crutch to cope with stress or negative emotions, which makes quitting even harder, as a stressful situation can easily trigger a craving. Finally, smoking is also a social activity for many, and large part of their daily routine.
Because of these strong mental aspects of cigarette addiction, the most successful methods of quitting address the psychological as well as the physical symptoms. Behavior modification techniques like the Kerry Gaynor Method can be extremely effective in addressing and changing behaviors associated with cigarette smoking. This particular program has been used successfully to treat many high-profile patients, and is now available to the general public. Because this method doesn't simply focus on nicotine addiction, it has a higher success rate than patches, gums, and pills.
The faster smokers can quit, the sooner they can reduce their risks for the many kinds of cancer that cigarettes can cause. The human body has an amazing ability to heal itself, if given the time and care to do so, so it is crucial to take the opportunity this February for National Cancer Prevention Month to change harmful habits and replace them with healthier, happier behaviors.