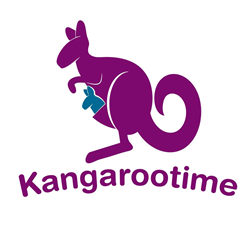 The Kangarootime platform will keep track to make sure data is updated and timely, ultimately improving child safety and giving parents peace of mind when they drop their son or daughter off at a childcare center
Los Angeles, CA (PRWEB) February 28, 2016
Kangarootime Founder and CEO Scott Wayman is excited to announce the April 1 launch of a new portal that connects parents and childcare providers in real time. The new Kangarootime app automates the administrative aspects of childcare services such as billing, child check-in and check-out, and parent-teacher communication, providing new tools to an underserved tech market.
On April 1, Kangarootime will update the app with a number of new features based on feedback from early users. So in addition to the time-saving automation features, parents will be able to more easily stay connected to their childcare service during the day.
"What we're building is the first all-in-one in childcare, what I mean is there are a number of management platforms like ProCare or EZCare that automate and facilitate childcare center management, and then there are platforms like MyKidzDay and TadPoles that facilitate parent and teacher connectivity, so parents have an app that shows them what's going on with their kids. We're the first to launch a platform that provides both, and that can crowdsource virtually all of that automation as well," Wayman says.
Kangarootime was designed as a cloud-based app that could be run on any smartphone, tablet, or Chromebook, with an intuitive workflow system that saves teachers valuable time. The new workflow system and parent portal will allow users to input data with a few simple clicks.
The all-in-one platform was designed with elegant visuals and easy-to-use controls.
"So if a parent doesn't fill out information, we can digitize that collection process. We notify parents when something needs to be updated, so things like emergency contact information, immunization records, allergies are kept current. The Kangarootime platform will keep track to make sure data is updated and timely, ultimately improving child safety and giving parents peace of mind when they drop their son or daughter off at a childcare center."
The app will be updated on April 1 for all current and future users.
About Kangarootime
Kangarootime provides childcare professionals with a cloud-based mobile application that collects payments, automates child check-in and check-out and streamlines communication. Kangarootime's platform leverages automation to manage collections, revenue cycle, center utilization and regulatory adherence.