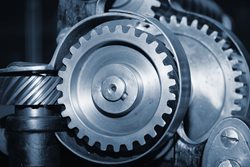 Clients can develop call control applications as minimal as they want, or as complex as they need.
Fredericton, NB (PRWEB) February 28, 2016
Indosoft announces major updates to its .NET library for integration with its call center software. The reference implementation session controller benefits from the changes.
This new release offers substantial improvement to those seeking to integrate with Q-Suite. Q-Suite has been constantly improved over the past 12 years. The .NET library has kept pace since its introduction.
Q-Suite is a call center ACD system built to work with Asterisk. The .NET libraries allow clients to develop their own Windows-based user interface to Q-Suite. Indosoft also offers a session controller, built with the .NET library. This offers a minimal interface to the software.
The latest updates to the .NET session controller include:

Faster startup. Agents can get working right away.
Support for streamlined transfer methods available in Q-Suite. Agents can switch quickly and easily from caller to third party and back again as needed.
Optimized agent state tracking reduces server load and database access.
Better handling of server error conditions. When services are down, the error is reported and handled gracefully. This reduces agent confusion and delay.
Improved alerts for agents when their acknowledgement is required. This includes is the ability to set an audio prompt.
In addition to modifications available in the session controller, extra features now in the .NET libraries are:
Pause and resume of recordings.
Replacement of Hold toggle with "Hold on" and "Hold off" functions.
Improved concurrency for better client interaction.
"The .NET library allows developers to access the functionality of Q-Suite" said Indosoft CEO Gabe Bourque. "Clients can develop call control applications as minimal as they want, or as complex as they need. The session controller can be used out of the box, or to help design a custom application."