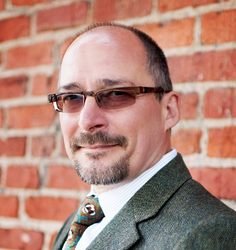 Let the entire community decide, not just five City Council members.
San Francisco, CA (PRWEB) February 29, 2016
"The February 16 Alameda City Council meeting was once again the scene of landlords and tenants battling out their positions concerning rent control to cheers and jeers," said Christopher Hanson, principal attorney of the Hanson Law Firm. "However, this time it was given preliminary approval, but the City Council missed the point, and should leave the issue of rent control to the voters."
According to the February 17 KTVU article, at the meeting, the City Council gave preliminary approval to a rent-control measure that strengthens the city's process for reviewing rent increases of more than 5 percent, limits evictions and requires landlords to help pay a tenant's moving costs for some evictions. However, one speaker noted that the issue wasn't rent values, but rather lack of supply. Additionally, increasing the housing stock was proposed as a long-term solution. However, according to Hanson, the City of Alameda has no apparent interest in that.
"Alameda has a long history of restricting density and large-scale housing projects," said Hanson. "Indeed, one group that proposed repurposing a retired ocean liner as a 250-unit apartment complex was flatly rejected by the City just last month. How come that kind of out-of-the-box thinking to solve the problem isn't considered when damning rent-control laws are?"
To address the issue, Hanson proposed a process of competing ballot measures be presented to the voters at the next election. "Have one with stricter rent controls; one with a needs-based rent subsidy program funded by a utility tax that everyone pays, not just landlords; and one that says no rent control period," he said. "Let the entire community decide, not just five City Council members."
About Christopher Hanson, the Hanson Law Firm
Christopher Hanson has been a trial lawyer since 1997. He started his career as a California real estate broker, and still has his license 35 years later. The Hanson Law Firm is a real estate-centric firm comprised of trial lawyers with decades of experience in California's residential and commercial brokerage business. For more information, please call (877) 421-9181, or follow them on Facebook. The law office is located at 300 Montgomery Street, Suite 1121, San Francisco, CA 94104.
About the NALA™
The NALA offers small and medium-sized businesses effective ways to reach customers in the digital age, while providing a single-agency source that helps them flourish in their local community. The NALA offers its clients an array of marketing tools from press release campaigns and social media management to a cause marketing program. The NALA's mission is to make businesses relevant and newsworthy, both online and through traditional media, by providing increased exposure at reasonable costs. For media inquiries, please call 805.650.6121, ext. 361.