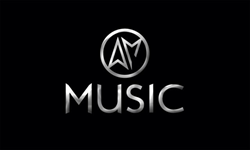 "Only those artists with a professional team behind them will have a chance in today's ever changing music industry"
West New York, NJ (PRWEB) February 28, 2016
The music industry can certainly be a challenging place for even the best and most talented artist to approach, and most who are successful can thank not only their ability, but also that of their team behind them. A huge part of that, insiders and experts agree, is label support. Good news in this area has recently been heard from the New York City area. Leading New York and New Jersey recording studio Alex Morelli Music, after years of helping a long list of artists capture the perfect sound, have announced they have now also launched operations as a full service record label. Excitement surrounding the news is very high.
"At AMM we believe that the talent in the studio needs to be leverage with the education, and determination of the business, that's why we connect music and business," commented a spokesperson from AMM. "We bring not only a great deal of experience and connections in this area, but also ability and unmatched passion. We're looking forward to this aspect of our business quickly becoming a breakthrough success."
According to the company, AMM now adds to the music production and recording studio services it expertly provided for many years, online, offline and social marketing, publicity, distribution, licensing, publishing and anything else that independent artists need to succeed in the ever competitive and dynamically changing music industry.
AMM are very happy to have locations spread out in convenient places throughout the area, with West New York, Hoboken, New Jersey and Yonkers, New York studios and offices all operating.
Some of the artists who have worked with AMM include Alex Ramone, Amira, Melonie Gillet, Mario Winans, Bruce Miller, Ted Smooth, Toby Love, Roger Ortega, and Popparazzi Po, Denzil Porter just to name just a few. The appreciation from artists for the studio's work is universal, often praising their mix of vintage, analog and digital tools that combine to capture a sound that's quite unique and loved in the music world as opposed to the boring cookie cutter approach that hampers many artist's creative expression.
For more information about recording at AMM or their new record label be sure to visit http://www.alexmorellimusic.com
http://www.alexmorellimusic.net or call (201) 674-0430.