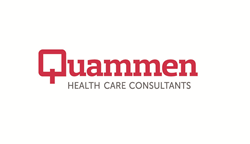 We have always been motivated by trying to make a difference where we work: at the intersection of healthcare, technology and business.
Maitland, Florida (PRWEB) February 29, 2016
Quammen Health Care Consultants (QHCC) has been certified as a business owned and controlled by a woman by the National Woman Business Owners Corporation (NWBOC), the first national certifier of Woman Business Enterprises.
QHCC was founded in 2009 by Dr. Robecca Quammen. The healthcare IT consulting company offers strategic, advisory and management services designed to enable healthcare organizations to meet – and exceed – their clinical care, financial and operational goals.
"When I founded Quammen Health Care Consultants, I already had extensive experience in healthcare. In fact, I started my career as a third-shift patient registration clerk while in college, then progressed through management in large community, academic and ambulatory facilities after graduation. During the late 1980s through the mid-1990s, I worked as the national vice president of professional services for one of the country's largest healthcare information technology vendors," Quammen recalls. "Through all of this experience, I saw one thing: An immense need for change. So, I decided to make it happen by founding my own consulting firm. Since day one, my consulting company has been designed to question the status quo. As a result, we have always been motivated by trying to make a difference where we work: at the intersection of healthcare, technology and business."
With the NWBOC certification, QHCC will now be able to bring its unique brand of innovative services to an even wider audience, as the certification program enables women business owners to compete for contracts at a national level.
"With this certification, many doors are opened for us. We will now be able to bid on a wide range of government contracts – and ultimately bring our high quality consulting services to fruition in organizations that have a significant impact on the nation's health," Quammen says. "In addition, this program will enable us to develop relationships with larger companies and create opportunities for future partnerships with them and public and private companies."
NWBOC, a national 501(c) 3 not-for-profit corporation, was created in response to needs identified by Procurement Special Interest Group of the National Association of Women Business Owners. The study revealed that the public and private sector had not received nor recognized the benefits of contracting with women suppliers. This has prevented purchasers from obtaining the best value in their procurement and it has limited women business owners from penetrating these markets, which has stymied their growth. NWBOC seeks to provide more corporations with the opportunity to compete. Over 700 public and private sector individuals participated in establishing the Standards and Procedures of the NWBOC's rigid certification review.
"NWBOC seeks to increase the ability of women business owners (or veteran business owners) to compete for corporate and government contracts," says Janet Harris-Lange, President of NWBOC. "At the same time, NWBOC also hopes to decrease the number of front operations participating in corporate and government outreach programs."
NWBOC provides the following certifications: WBE (Woman Business Enterprise), WOSB and EDWOSB for the 8m federal contracting program (Approved Third Party Certifier for the U.S. Small Business Administration) and VBE/VWBE for male and female veteran owned companies. For more information, visit http://www.nwboc.org.
About Quammen Health Care Consultants
A full-service healthcare information system and business consultancy, Quammen Health Care Consultants (QHCC) offers planning, assessment and implementation services that support a wide range of health system initiatives. Healthcare providers of all sizes rely on QHCC for high-level analysis, vendor selection, deployment and support of any healthcare system available today. From strategic advisory services to hands-on implementation, QHCC helps health systems make the right choices, improve operations and achieve clinical and business objectives. For more information, visit http://www.quammengroup.com.