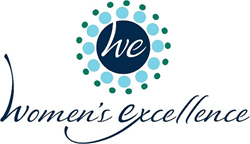 Birmingham, Lake Orion, Clarkston, Metamora, Michigan (PRWEB) February 28, 2016
Women's Excellence, now affiliated with Beaumont Hospital, offers comprehensive endometriosis treatment. Secondary to their location in Birmingham, they now offer patients in that area a closer hospital option. They continue to be affiliated with St. Joseph Mercy Oakland, McLaren Oakland and McLaren Lapeer.
Endometriosis is often a painful disorder in which tissue that normally lines the inside of the uterus (the endometrium) grows outside your uterus (endometrial implant). Endometriosis most commonly involves the ovaries, bowel or the tissue lining of the pelvis. Rarely, endometrial tissue may spread beyond the pelvic region.
Women's Excellence in Endometriosis is a comprehensive center for women that have been diagnosed or have symptoms of endometriosis. The latest and newest treatment protocols are used in dealing with the symptoms of endometriosis. Whether the patient has known endometriosis or has painful intercourse, painful periods, pelvic pain all the time or irregular bleeding, Women's Excellence is designed to diagnose, treat and improve symptoms.
Beaumont Hospital is a 1,070-bed general medical and surgical facility with 57,024 admissions in the most recent year reported. It performed 23,347 annual inpatient and 32,733 outpatient surgeries. Its emergency room had 120,132 visits. Beaumont Hospital is a teaching hospital. Women's Excellence is the most comprehensive obstetric and gynecologic office in Michigan. They also specialize in menopause, weight control, bladder control, endometriosis, robotic surgery, pelvic floor physical therapy, and midwifery services. The knowledgeable, well-trained, compassionate physicians and healthcare providers of Women's Excellence are taking new patients and are conveniently located in three locations throughout southeastern Michigan, Birmingham, Lake Orion,
Clarkston and Metamora. For more information, visit http://www.womensexcellence.com.